10 best family attractions in London
Best family attractions in London are the ones that keep everyone happy – so there is enough to keep you entertained for a full or half day. There are savings to be had too by buying tickets as a combination pass.
This list looks at ten of the most popular family attractions  in London that are suitable for children and their adults. All of them entertaining, many are Merlin attractions; aimed at families. A Merlin Pass will save you heaps of money if you're thinking of doing more than one attraction. Other family attractions on this list are covered by the London Pass; once you have paid a great choice of London attractions awaits you for free!
1. HMS Belfast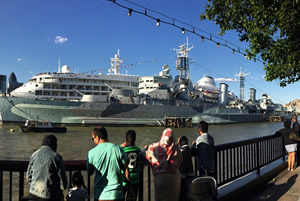 Something for all the family – HMS Belfast is the ship that comes to life as Europe's only surviving Second World War cruiser. With 9 decks to explore, you and your kids will be able to climb up and down ladders, keep a lookout on the flag deck and even go right down to the boiler and engine rooms! You can also visit the Operations Room where you can do your own course plotting! An audio guide will give you fascinating history of how it felt to be on board this ship in this turbulent time.
HMS Belfast entry: FREE with the London Explorer Pass. Adult from £15.45, kids £7.70, includes audio guide
Open: March – October: 10-6pm
Tube: London Bridge
2. Warner Bros Studio, London Tour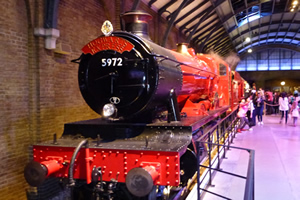 Visit the real sets used in the Harry Potter films and delve deeper into the magical world of Hogwarts! A must see for Harry Potter fans; families will all enjoy this day out which showcases the most fantastical sets as well as props, costumes and all things Harry Potter. Highlights of the Studio include The Great Hall at Hogwarts, Diagon Alley, the Hogwarts Express and the Forbidden Forest. Not in central London but in Watford, an hour away by coach or train and shuttle.
Warner Bros Studio Tour London Family Saver ticket: from £124
Open: 8.30-10pm
Mainline station: Watford Junction
3.       Sealife Centre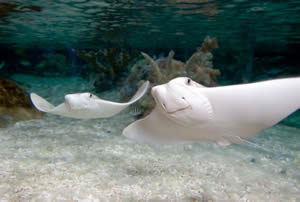 A must see destination for all marine lovers! Sealife is known for its spectacular Shark Reef Encounter; a glass walkway where you can get inches from these magnificent creatures of the blue. Come and watch feeding time the sharks, octopus, penguins and rays, where staff will tell you fascinating facts about their underwater world.
Sealife Centre London family ticket: adults from £19.38, children £15.49. Great savings to be made with a Merlin combo pass, buying 2, 3 or 5 attractions, valid for 90 days!
Open: 10-6pm weekdays, 9.30-7pm weekends and school holidays
Station: Waterloo. Located in County Hall, next to the Coca-Cola London Eye
4.       London Eye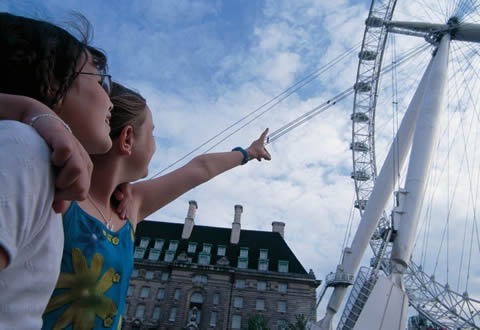 London's Millennium wheel – for the best views of London, take to the skies in the original city wheel. You'll see the world famous Houses of Parliament and Big Ben, from the world's tallest cantilevered observation wheel. The London Eye 4D cinema experience is also part of the ticket price! Kids and adults alike will enjoy this unique way to experience the iconic skyline of London.
London Eye family ticket: adults from £22.95, children £18.70. Great savings to be made with a Merlin combo pass, buying 2, 3 or 5 attractions, valid for 90 days!
Open: 10am-8.30pm daily
Station: Waterloo
5.       London Zoo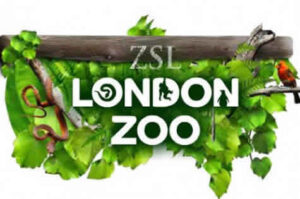 The famous London Zoo offers daily events including a free nature trail for children to tick off animals on their way around. There is daily feeding of birds, meercats, penguins at the beach, magnificent tigers, lemurs and even a giraffe high tea! Animals show off their skills in live demonstrations; there are bug encounters and much more! So much animal fun in one busy day out.
London Zoo tickets: FREE with the London Pass. From £75.80 for a family of four
Open: From 10am to 6pm summer and 4pm winter
Station: Regent's Park
6.       Hampton Court Palace and Amaze-ing Maze!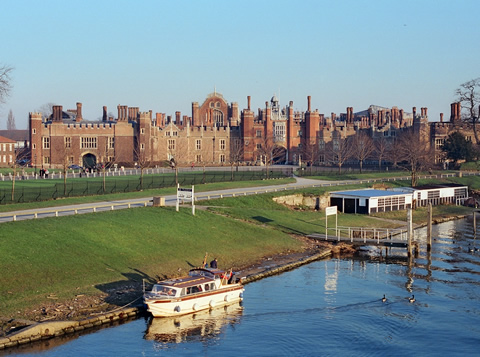 Image courtesy of EuroVizion
History comes alive for everyone at Hampton Court Palace. Highlights include the Tudor kitchens, Henry VIII's State Rooms and without doubt, for kids it'll be the world famous maze. Seasonal events keep Hampton Court fresh and exciting; costumed experts will enthral you with what it was like to live here in Tudor Times.
Hampton Court entry: FREE with a London Pass. Adult from £19.20, kids from £11.35
Open: Daily 10-6pm summer, 10-4.30pm winter
Train: Hampton Court
7.       London Dungeon
Great for families with kids over 12 – bringing London's grisly past to life! Moving through the centuries, you begin your journey in the time of Henry VIII – 1536 to be exact. You start your decent into gruesome London in a medieval lift, before experiencing the thrill of the Tyrant Boat Ride. From Guy Fawke's gunpowder plot; to the Great Fire of London, to Sweeny Todd in 1800 and Jack the Ripper's Ten Bells pub, you learn that every period in London's history had its dark side… be prepared for the 'drop dead drop' free fall ride at the end (you can choose to sit this one out…) Enter at your peril!
London Dungeon family ticket: adults from £19.95, children £15.95. Great savings to be made with a Merlin combo pass, buying 2, 3 or 5 attractions, valid for 90 days!
Open: 10-5pm every day (6pm Saturdays), 11-5 Thursdays
Tube and mainline: Waterloo, five minutes' walk
8.       Madame Tussauds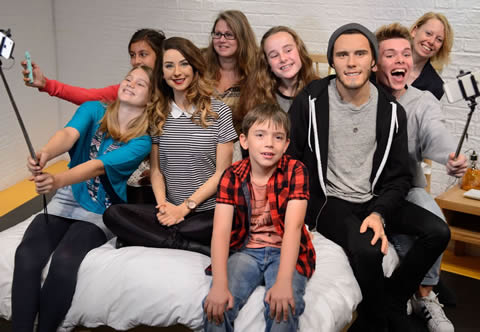 The original waxwork museum in London featuring the Star Wars experience, your favourite superheroes from the Marvel Universe, the biggest boy bands and pop icons, A-list film stars and of course, in this year of Royal weddings, the popular Royal Family collection.
Madame Tussauds family ticket: adults from £27, children £22.50. Great savings to be made with a Merlin combo pass, buying 2, 3 or 5 attractions, valid for 90 days!
Open: 9am-6pm Tuesday-Saturday, 9am-5pm Sunday and Monday
Tube: Baker Street
9.       Shrek's Adventure
For some really silly family fun head to Shrek's Adventure and board the magical flying 4D bus to Far Far Away. Along your way you'll see characters such as Cinderella, Puss in Boots, Pinocchio and the Muffin Man. It's an interactive walking adventure with actors and storytelling bringing this crazy fairy tale to life. 75 minutes of bonkers adventure awaits!
Shrek's Adventure family ticket: from £84. Great savings to be made with a Merlin combo pass, buying 2, 3 or 5 attractions, valid for 90 days!
Open: 10-4pm Monday-Friday, 10-6pm Saturdays and school holidays, 10-5pm Sunday
Station: Waterloo. On the South Bank of the River Thames next to the Coca Cola London Eye
10.   Science Museum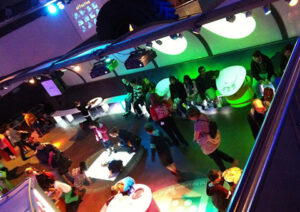 Image courtesy of Walter Lim
At the Science Museum you can see a changing range of events, special exhibitions, IMAX 3D cinema, hands on activities and even simulators. Themes vary from to space and flight technology, to the energy gallery for 7-14 year olds, gaming and problem solving and engineering. For little ones up to six, the popular 'garden' is a hands on interactive space using water, light and sound. In fact, there is so much to see and do at the Science Museum, you will need to come back!
Science Museum entry: FREE – donations welcome! FREE entry to the IMAX with a London Pass
Open: daily 10-6pm. Closed 24-26 December
Tube: South Kensington
Find out more…
London for kids and families
London's free museums
Free art galleries in London
Shopping in London
Markets in Central London
Royal Parks of London
London public transport explained