Best Day Trips From London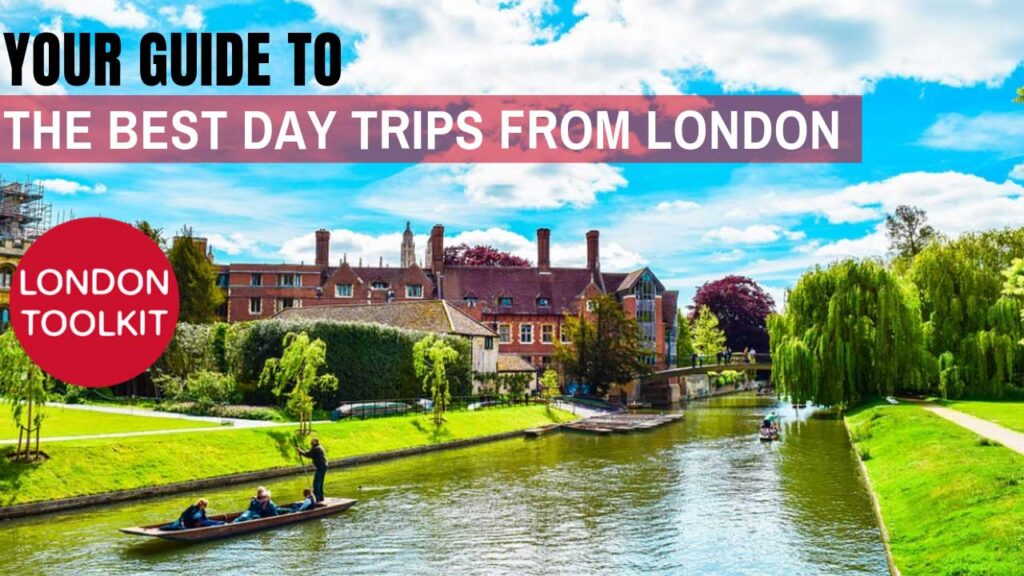 London has many fascinating sights and attractions of its own to offer, but it's also within easy reach of many other places in and outside the UK. If you're based in the capital you could enjoy many different day trips from London to see more of other towns and cities. If you are in or visiting the capital you can enjoy many different day trips from London to see other towns, cities and even countries.
26 best day trips from London
With an enormous array to choose from, here are what we think are some of the best places to visit near London.
Map of best day trips from London
1. Stonehenge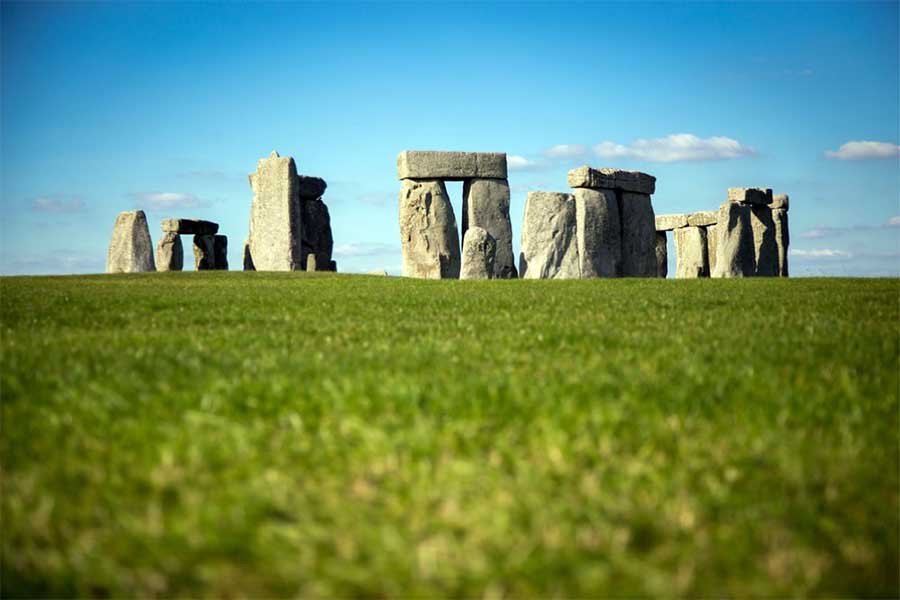 Older than the pyramids of Giza, the UNESCO World Heritage Site of Stonehenge has no written record of its origins or purpose. Despite this, Stonehenge is one of the world's most famous prehistoric monuments and a popular tourist destination.
It has the advantage of being close to London which allows independent travellers to visit by public transport. You can find detailed information about it at our page, Stonehenge – what to expect. There is no longer free access to the inner circle (other than on certain days such as solstices and equinoxes).
However you can take one of the popular Stonehenge special access tours from London. These tours offer a rare opportunity to experience the stones at their most atmospheric, as they visit at dawn or dusk: choose from early morning or evening special access guided tours.
Stonehenge is in the county of Somerset and within easy travelling distance of the stunning historic locations of Bath and Windsor. For a day out celebrating the beauty of these majestic sites, why not combine them all in one bucket list day – see our page Stonehenge tours from London.
Distance: 85 miles/137km
How to get there: Take a train from London Waterloo to Salisbury which is around 1 hour and 22 minutes. There are no public transport options from there to Stonehenge but hop on tours can be taken. See our page: Transport options to Stonehenge from London.
Duration needed: A minimum of two hours.
2. Warner Bros. Studio Tour London – The Making of Harry Potter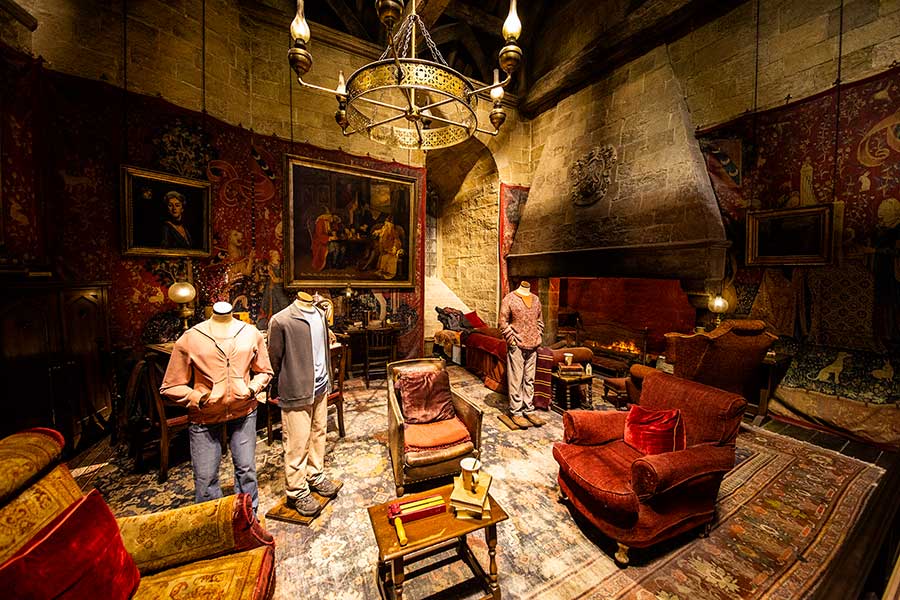 Have you always secretly believed that your owl invitation to Hogwarts got lost and that you don't belong to the world of Muggles? Now is your chance to join up with your fellow witches and wizards as you visit the magical Warner Bros. Studio Tour London – The Making of Harry Potter.
You will not really be sorted into your house by the Sorting Hat, but you'll find yourself wondering – will you be Slytherin? – and along with the Hogwarts Express and Great Hall, there are new attractions such as the goblin bank of Gringotts. For those who feel brave, there's even a chance to wander into the Forbidden Forest where there's no telling what you'll meet!
For a truly immersive experience, there are whole day Warner Bros. Studio tours from London which include a glimpse behind the scenes and the chance to watch the first Harry Potter film onboard the coach while you travel.
With fewer than 50 miles between the Warner Bros studios in Watford and the spires of Oxford, it's possible to combine both into a Warner Bros. Studio Tour plus Oxford day tour from London. You'll enjoy four hours immersed in all things Potter-related before returning to reality and enjoying a walking tour around Oxford.
Distance: 24.4 miles/39 km
How to get there: Take a train from London Euston to Watford Junction where you can find an official shuttle bus to the studio. Harry Potter Studio tours are an easier alternative and you will be able to go there and back directly while entertained on-road as well.
Duration needed: You can easily spend a whole day at the Warner Bros studios.
3. Windsor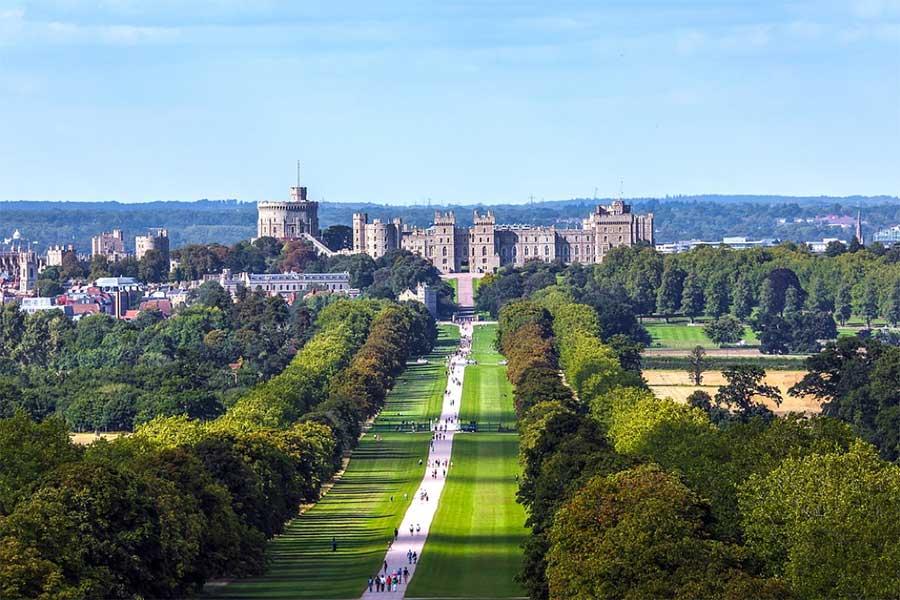 If you're a fan of the Royal Family, then a visit to Windsor is a must to see the historic castle, one of the official residences of the King throughout the year. While you won't get to see His Majesty in person, the Windsor tours that take visitors inside the castle offer a fascinating glimpse at one of the most magnificent and stately interiors in the world.
Antiques such as the miniature Queen Mary's Doll's House, complete with tiny crown jewels and the breath-taking St George's Chapel are highlights for many. Outside the castle, there is much more to do with the lush green Great Windsor Park, and of course, the River Thames which winds its way around the town. On the opposite bank is the famous site of Eton while beautiful Runnymede is under a mile away.
Windsor isn't far from Bath and Stonehenge so to make a full day of it, you could choose this popular Windsor, Bath & Stonehenge from London day tour to visit two World Heritage Sites plus Windsor Castle in a single trip.
Distance: 22.8 miles/36 km
How to get there: Options range from trains from Paddington and Waterloo to Greenline bus from London Victoria and local buses from Heathrow airport. See our page: Windsor transport detailed information transport. And also, for easier access: Windsor tours from London.
Duration needed: Windsor Castle tour takes around 2 to 2.5 hours which gives enough time for combined tours to Stonehenge, Bath and Oxford. Morning tours from London and back usually take around 4 hours.
4. Bath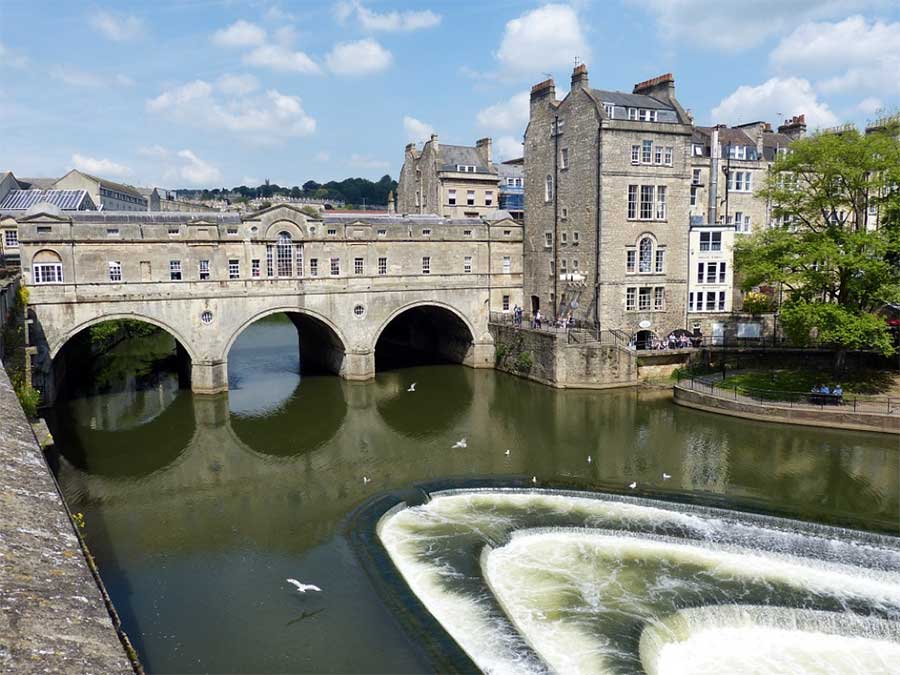 One of the most beautiful cities in England, the relic of Roman and Georgian times make The City of Bath extremely popular. However, it's the hot springs and the Roman Baths which are the biggest tourist attraction. The only natural hot spring in Britain, the Romans built their baths around the source.
Descend from the street level and stand in the very spot that Romans did all those centuries ago, just before they lowered themselves into the warm waters. Although visitors can't take a dip in the Roman baths any longer, there is a fully functional modern spa right next door so why not indulge yourself with a relaxing soak?
There's also great shopping to be found in Bath plus walking tours to find out more about the area, so there's no shortage of Bath tours to enjoy. It's also only a short distance from Stonehenge, so you can take this Bath and Stonehenge tour from London for an unforgettable day out.
Distance: 115 miles / 185 km
How to get there: Frequent trains run from London Paddington. The journey takes approximately 90 minutes. Detailed information for transport London – Bath.
Duration needed: Bath offers days of fun but for a day tour if you combine it with Windsor and Stonehenge, you usually spend 75-90 mins in Bath in a long-day tour. If you decide to miss Windsor, you get 3 or more hours in Bath for the complete day tour.
5. Brighton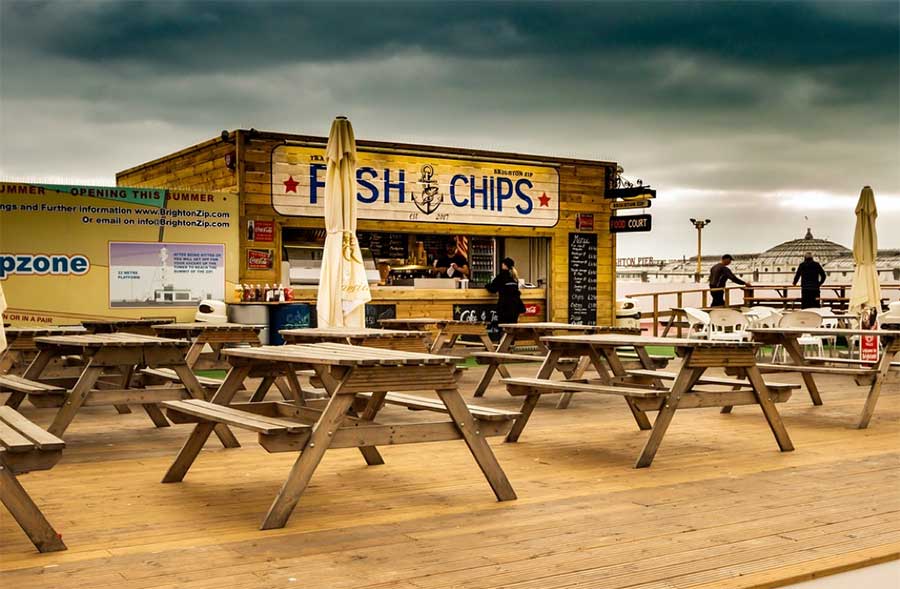 If you're looking for a vibrant and cosmopolitan seaside town that's within easy reach of the capital, look no further. Best known for its pier and beautiful sandy beach you'll also find a large bohemian shopping area plus museums, art and cultural places of interest.
The Royal Pavilions are a must-visit for many, the Prince Regent's seaside palace which is not only a piece of beautiful architecture, it also contains beautiful antiques and artwork. Brighton is also known for having a large LGBT population which makes it the unofficial gay capital of the UK.
There's a large bohemian shopping area plus museums, art and cultural places of interest. The Royal Pavilions are a must-visit for many, the Prince Regent's seaside palace which is not only a piece of beautiful architecture, it also contains beautiful antiques and artwork.
There are many green spaces such as Kipling Gardens, a multiple Green Flag winner which formed part of Rudyard Kipling's home.
The landscape around Brighton is truly spectacular, including the ancient landscape of the South Downs. A popular day trip from Brighton is this South Downs and Seven Sisters Full Day Experience from Brighton.
Distance: 47 miles / 75 km
How to get there: There are trains from London Victoria Station, London Blackfriars and London Bridge, with an average of 1h 22 minutes and 52 mins with fastest options. Going by car is a popular alternative and usually takes 2 hours.
Duration needed: Brighton tours are whole day tours where you can tweak with off-peak time trains as you wish.
6. Cambridge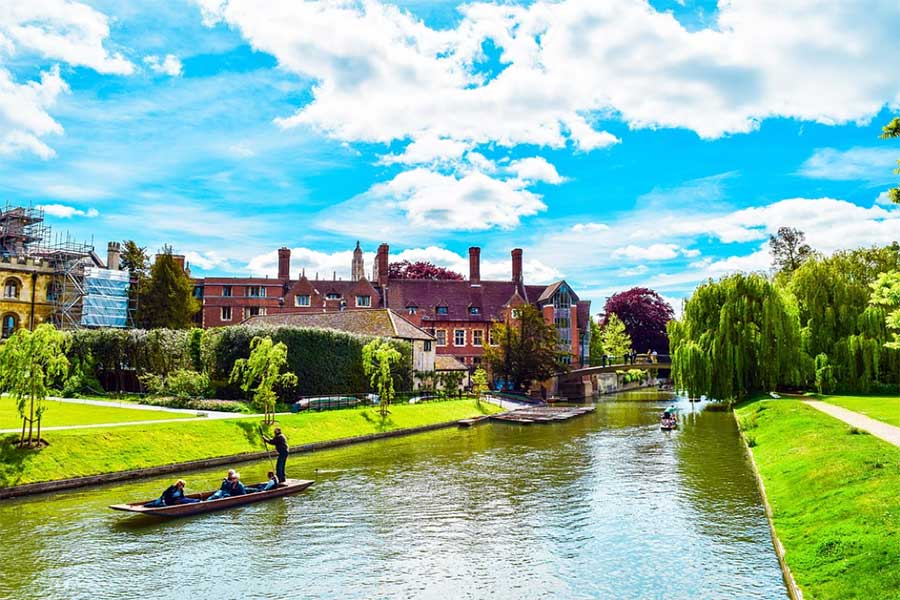 Most famed for its rivalry with fellow collegiate town Oxford, Cambridge is a beautiful city. With the River Cam snaking around the city where festivals and garden parties abound, there's always a buzz in the air.
However, the main reason many visit Cambridge is to view some of the famous buildings and admire the incredible architecture on show. Locations such as the Mathematical Bridge, Senate House and Kings College Chapel are high on the must-see list for most people.
The Corpus Clock stands outside Corpus Christi Library and was one of Stephen Hawking's creations. With no numbers on the face and just a stainless steel disc, the gold-plated design appears to almost magically reveal the time by shining light through slits! Private tours of Cambridge allow you to adjust the itinerary to see the parts that appeal to you the most.
Oxford is just a short distance away so if you want to enjoy the historic atmosphere of both cities in a day trip from London, it's possible to enjoy a combined tour: Oxford and Cambridge University walking tours day tour from London. It's hard to pick a favourite between the two so simply soak up the atmosphere and enjoy!
Distance: 62 miles/100km
How to get there: Trains depart from London Kings Cross and London Liverpool Street Station with an average journey time of 45 mins to 1.5 hours. Car journeys usually take 1 hour 40 mins on average via M11 (with tolls) or 2 hours from A1. There are National Express coaches from London Stratford with 1 hours 10 minutes being the fastest journey time.
Duration needed: You'll need a full day for this tour, arriving back to London in the evening.
7. Oxford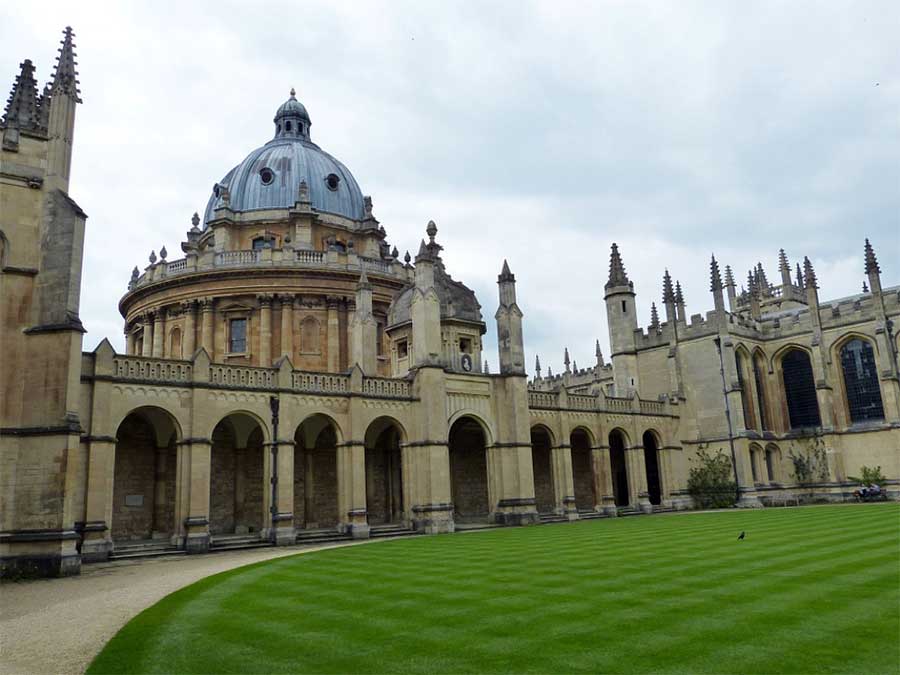 One of the most iconic and striking cities in the UK, Oxford is renowned for its incredible architecture and the many colleges and buildings. The colleges in Oxford have taught famous students such as Bill Clinton and C.S Lewis and a walking tour provides the chance to see more of the city in which they lived, at least for a while.
Often known as the City of Dreaming Spires, the city setting for Oxford is remarkable, with buildings such as the Bodleian Library, one of the oldest in Europe. There's a hint of film star glamour at Christchurch as movie buffs will recognise the setting as being where Harry Potter was filmed. If you ever wanted a seat at one of Dumbledore's speeches in the Grand Hall, this is your chance! There are many tours of Oxford available and the city will keep you captivated for hours. Our favourite one is where you can have a full day of Harry Potter in both London and Oxford with the tour that combines the memorable experience of the Warner Bros. Studio Tour London – The Making of Harry Potter with a fully guided walking tour of Oxford.
Distance: 50 miles/80km
How to get there: Oxford is well-connected to London by public transport. Trains depart from London Paddington approximately every 30 minutes (other than on Sundays when it's every 60 minutes). The journey by train takes an hour. Alternatively, a coach can be caught from London Victoria with arrival 100 minutes later.
Duration needed: Take as much or as little time as you want but there's enough in Oxford to keep you entertained all day.
8. The Cotswolds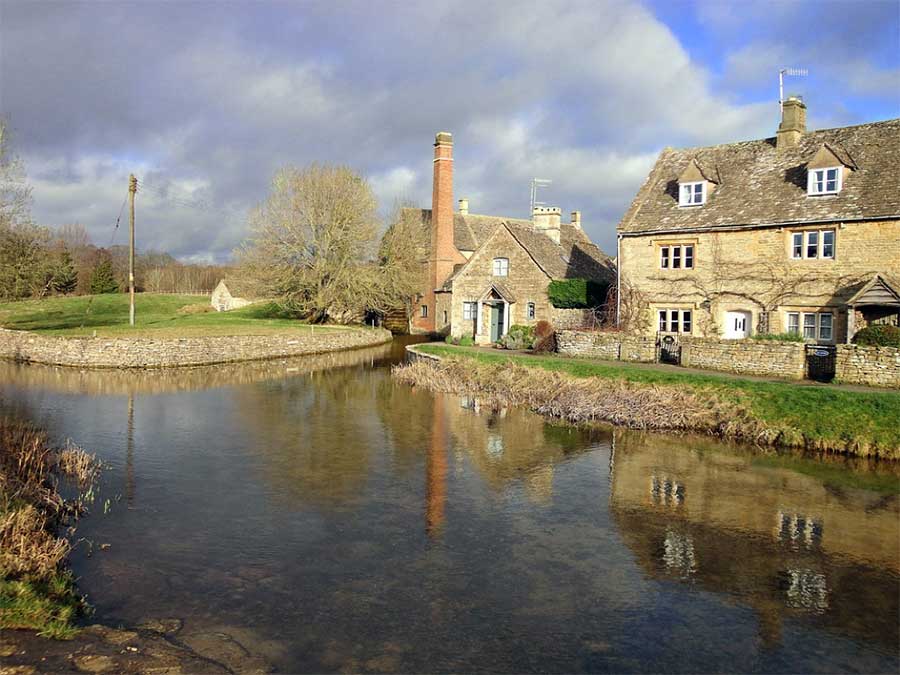 Escape the hustle and bustle of the city for a while and relax in the picture-box surroundings of the Cotswolds. Lying in the centre-west of the country, the Cotswolds offer the type of setting that you'd find on postcards. With small villages, thatched cottages and stone walls, it's an area which is quintessentially English.
There are numerous places you could visit within the Cotswolds but some of the most popular village locations include The Slaughters, Bourton-on-the-Water and Burford. Pretty tea-rooms, quaint gift shops and beautiful surroundings are what you'll find in common in all of these locations.
If you want to try and avoid the crowds of tourists, Castle Combe is an excellent place to spend a peaceful afternoon. Any of the Cotswolds tours can easily be combined with a visit to some of the bigger nearby cities such as Stratford-Upon-Avon or Bath.
Distance: 100 miles/160km
How to get there: Public transport doesn't serve the Cotswolds well due to the rural nature of the villages. A train can be caught from London Paddington to Gloucester but you'll need either a tour bus or access to a car for the rest of the journey.
Duration needed: At least half a day.
9. Paris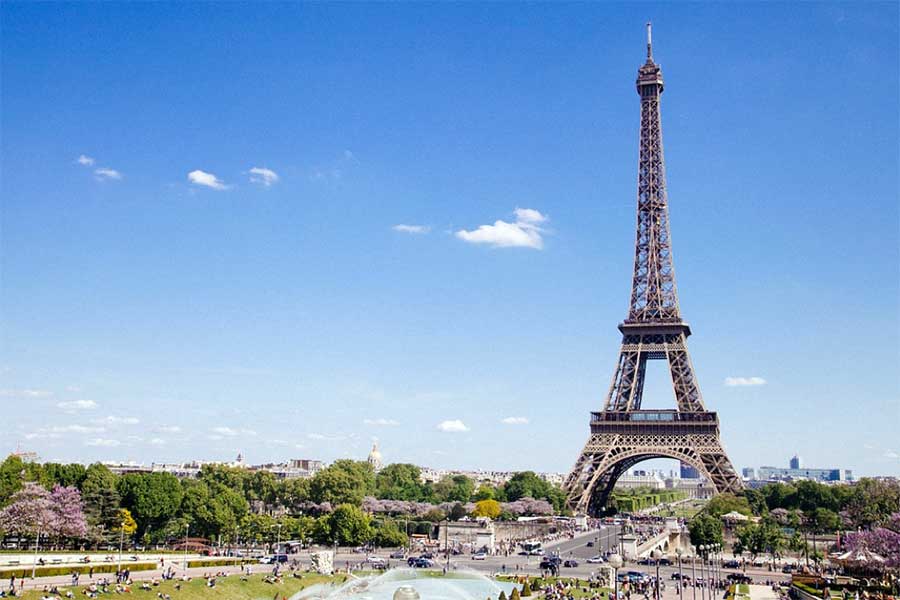 Paris is the city of love and romance, and with its incredible sights such as the Eiffel Tower and the Louvre, it's hard to imagine that it's within reach of a daytrip from London. But it's entirely possible to enjoy a day tour to Paris and return back to London in the same day, making it easy than ever to visit the capital of love without blowing a small fortune.
Enjoy a river cruise and appreciate the beauty of the city from the water, or relax in a stylish Parisian cafe and absorb the culture. A shopping trip to stylish French boutiques is an excellent way to spend some time while in Paris, or perhaps a champagne lunch at the top of the Tower! The different experiences available on Paris day tours are endless but if you're a bit of a thrill-seeker, why not take a trip to Euro Disney?
You can enjoy a day trip to Disneyland Paris or spread out the experience to make the most of your ticket by staying for a few days. Hang out with Mickey and his crew and test your nerves on the rollercoasters, while giving the family a trip they'll never forget.
Distance: 288 miles/463km
How to get there: The Eurostar departs from St Pancras and takes 2 hours 15 minutes to arrive in the centre of Paris.
Duration needed: A full day at the minimum
10. Whitstable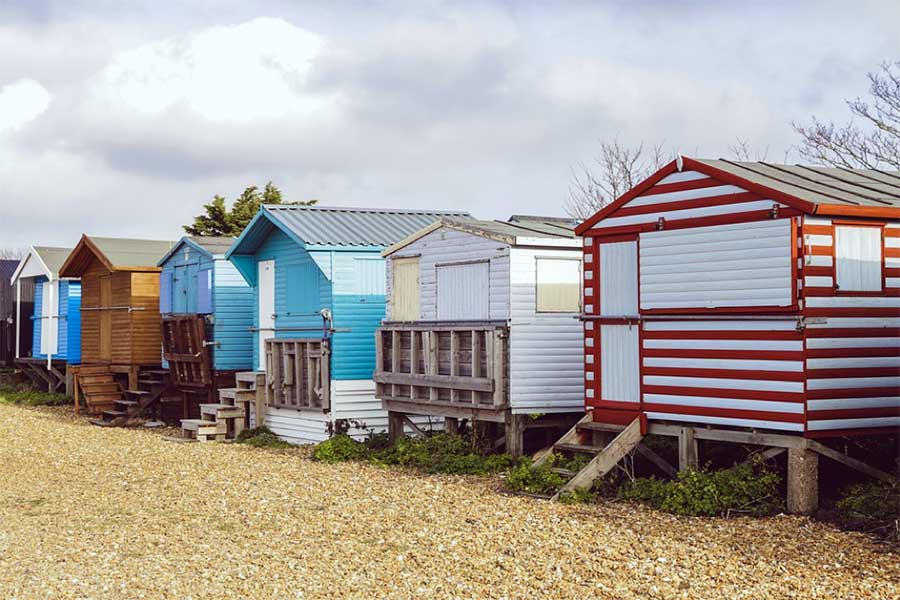 On the north coast of Kent, Whitstable is a popular and safe seaside town which draws visitors all year round. With a combination of sandy and shale beaches, the waters are surprisingly warm which is one reason why watersports are a big hit here.
You can enjoy safe swimming as well as paddle boarding, kayaking and sailing, to name just a few. If you prefer to take things easy, hop on a boat and take a trip out to see the Kentish Flats Windfarm and the Maunsell Army Sea Forts, the latter being an incredible piece of WWII history.
At low tide the sea retreats by around a kilometre, so this is the perfect opportunity to see more of the town and perhaps visit the harbour and enjoy some delicious freshly caught fish!
Distance: 59 miles/ 96km
How to get there: Trains run from St Pancras International to Whitstable directly with the journey lasting 1hr 14. These depart regularly throughout the day. Alternatively, the National Express can be caught from London Victoria, but passengers will need to change at Canterbury Bus Station. This route takes 2hrs 39m.
Duration needed: Anything from half a day, depending on activities.
11. Hampton Court
Hampton Court is a beautifully British location, bringing together two palaces – Tudor and Baroque – which are set in glorious grounds. For nearly two centuries, Hampton Court was the epicentre of royal court life. While that's no longer the case, the regal atmosphere remains making it a delightful place to visit. If you have a passion for palaces, read more at Royal London & UK: best Royal attractions & tours.
For a great way to save money visiting Hampton Court Palace and many more palaces and attractions in London, you might want to consider purchasing The London Pass.
Hampton Court itself can seem like an endless array of things to see and do. From the famous maze in the grounds, the sculpted gardens, parkland, courtyard, Magic Garden and majestic interiors, it's easy to feel like you've entered another world. Why not mix it up a bit and see another side to Hampton Court Palace by taking this fantastic Hampton Court Palace Grounds Bike Tour?
Windsor is only a short drive from Hampton Court and it's possible to combine the tours into one by taking this Windsor Castle & Hampton Court Palace day tour from London – ideal if you just want to spend an hour or two at each, rather than a full day.
Distance: 13 miles/21km
How to get there: Trains depart from London Waterloo and take 36 minutes. Alternatively, the 111 bus may be caught from Trafalgar Square, taking 96 minutes.
Duration needed: A full day is needed for the River Cruise and Windsor and Hampton Court combined tour. It's recommended to leave half day minimum for a visit to Hampton Court but you may prefer to spend a full day there.
12. Leeds Castle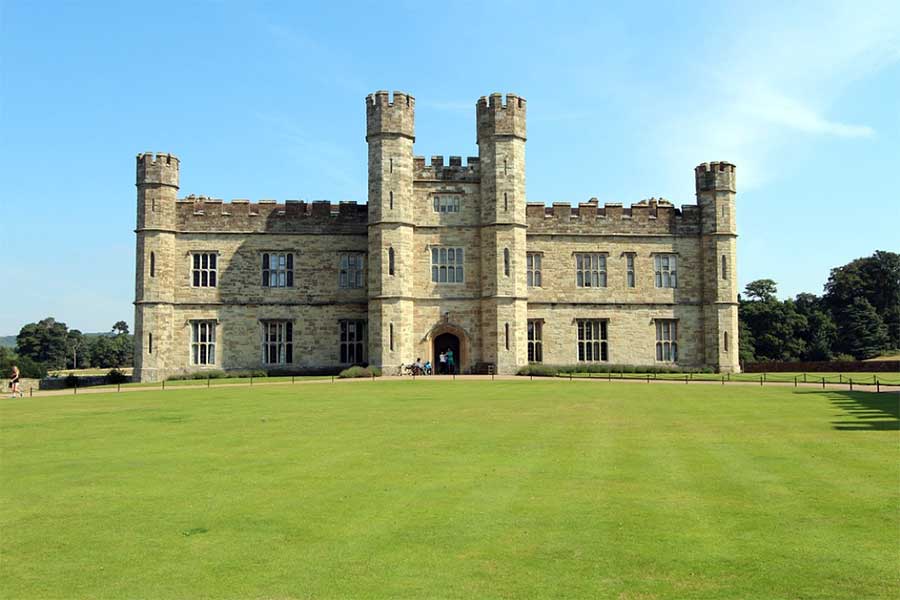 Leeds Castle can be a bit confusing if you're planning a trip because it's not actually in Leeds but in Maidstone, Kent! It's named not after the area but allegedly after the first owner, Led or Ledian. Lying approximately 40 miles to the south east of the city, Leeds Castle is often described as "lovely" but it's not the biggest castle you'll ever visit.
However, the grounds its set in more than make up for this with a falconry centre, golf course, vineyard, maze, aviary and much more besides. The castle sits across two islands and has been standing for more than 1000 years, dating back to 1119. Prior to the castle being built, a 9th century manor house stood on the same spot. With an almost fairytale design, Leeds Castle has been lovingly preserved by many queens over the centuries before passing into the public domain in 1974.
The diminutive size of Leeds Castle means that it's perfect to join a combined tour with a visit to Canterbury, Dover + Leeds Castle and a cruise along the River Thames. This tour offers private viewings of Leeds Castle before the public arrive as well as walking tours around historic Greenwich.
Distance: 43 miles/69km
How to get there: The combined tour picks up from London Victoria at 8.15am before arriving back at 7pm.
Duration needed: For the combined tour you'll need all day, but if you're visiting Leeds Castle alone it depends whether you want to visit just the castle or spend time in the grounds.
13. Bicester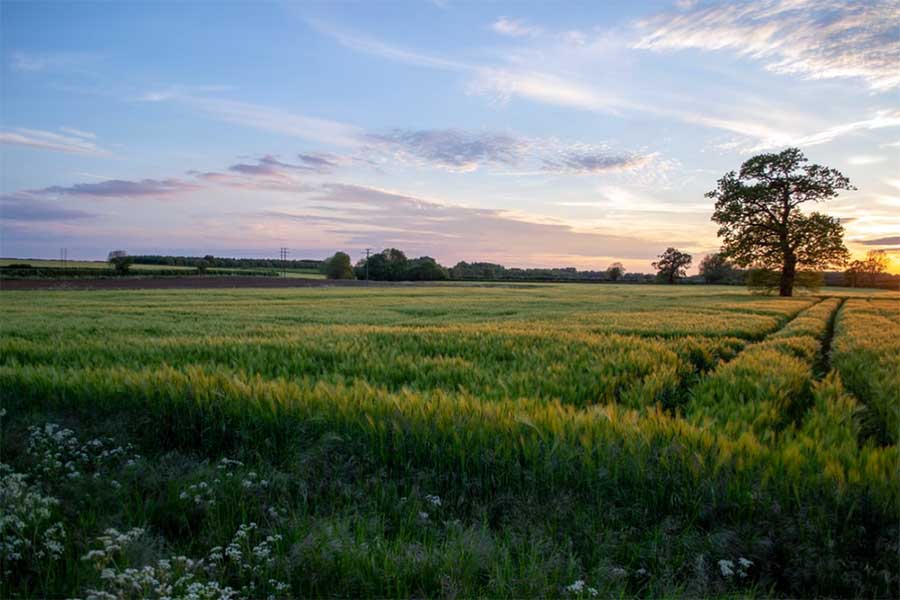 If you adore a spot of retail therapy then Bicester Shopping Village could be the place for you. With a myriad of top designers all in one place, and offering whopping discounts, it's a true shopper-lover's delight. Givenchy, Michael Kors and Valentino are just some of the designer names you'll find.
A recent expansion has added 30 more boutiques to the village so if you've visited before, it's more than worth a return trip to see what's new. All that shopping can create a real appetite but that's covered too with the delicious menus available in the Village.
Whether you're hankering for a French pastry or an exotic Far Eastern-themed lunch, there's a great selection of food available in Bicester. As well as coach tours to Bicester Village there are also private Bicester Village transfers available which provide help carrying your bags and a more personalised approach to the experience.
Distance: 62 miles/100km
How to get there: The coach collects passengers from Victoria Station at 9.15am – there are two other pick-up points along the way before arriving approximately 90 minutes later. Private tours offer a range of transport options including a private sedan or a minivan with room for up to 8 adults.
Duration needed: Six hours at Bicester Shopping Village plus transport time for the coach tour, four hours at the Village for the private tour.
14. Legoland Windsor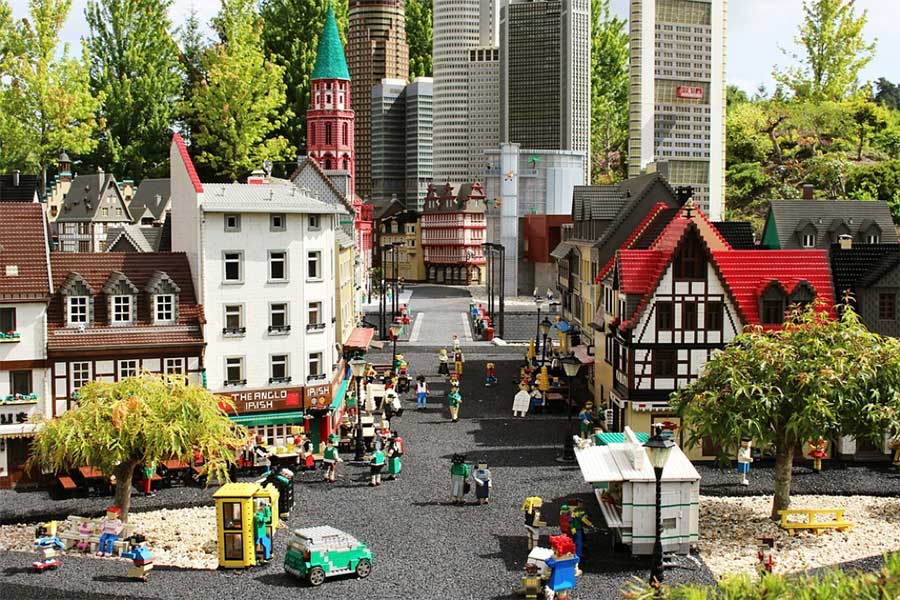 Do you have fond memories of playing with toy bricks as a child? Lego is a universal toy that almost everyone child loves and given the chance, most adults would still enjoy making creations too. That's why the idea of Legoland Windsor is simply genius, and will appeal to young and old alike.
Set in 150 acres of beautiful parkland, Legoland is designed for children aged 3-12 but unlike some other places, adults will enjoy the visit too. Along with the gentle rides and attractions, there are live shows and incredible Lego models too. Legoland is the place where you can relive your childhood without feeling self-conscious in the various "Kingdoms" around the theme park.
Set in Windsor on the outskirts of London, the entry ticket also provides access to a splash area but if you want to stay that little bit longer there's a themed Legoland hotel resort too. If you're able to plan ahead there are frequently Legoland deals and offers available such as free entry for children or two for one entry.
Distance: 25 miles/40km
How to get there: London travel cards such as the Oyster card don't cover Windsor but it's possible to buy a London Pass which extends the use of a Travelcard. Trains depart from Paddington or Waterloo, with the former slightly quicker. They don't reach Legoland itself but it's a short walk uphill from Windsor Station. Alternatively, the Greenline bus service stops at Legoland but takes slightly longer, stopping at a number of hotels en-route. It is possible to drive to Legoland as there is plenty of parking available; the best route is via the M4.
Duration needed: A full day if not longer!
15. Lake District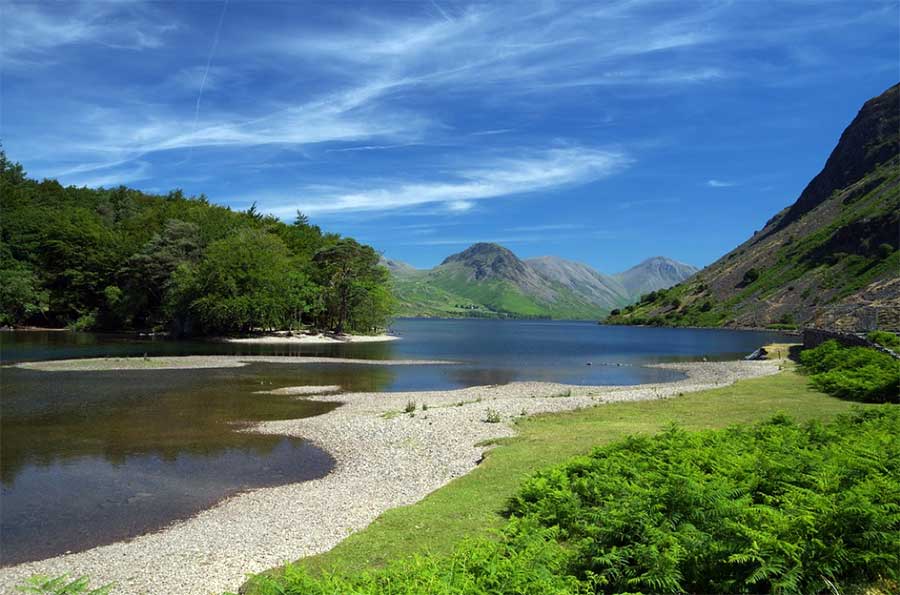 With its stunning peaks and wide expanses of clear, still water the Lake District is one of the most naturally beautiful places in the UK. If the landscape itself doesn't seem romantic enough, the Lakes were home to a number of poets over the years including Williams Wordsworth and Samuel Taylor Coleridge.
Lake Windermere is perhaps the most famous part of the Lake District, and no tour to the area would be complete without a trip to the great lake: Beatrix Potter's Half Day Lake District Tour inc. Lake Cruise. Not far away down winding country lanes is Lindeth Howe, home to Beatrix Potter the famous children's writer and creator of iconic characters such as Peter Rabbit. Relax in a tearoom and enjoy scones with jam and cream while taking in the rolling countryside.
Distance: 258 miles/415km
How to get there: The train leaves from Euston Station at 8.30am and arrives at Oxenholme at 11.08am.
16. Brussels
The capital city of Belgium, Brussels is one of the most cosmopolitan places in the world. It began life originally as a fortress before becoming a market square and gradually evolving into the hub of activity that it is today.
Waffles and delectable Belgian chocolates are just two of the delicious foods that Brussels is known for and no visit to the city would be complete without sampling some. A meander through the shopping arcades is an experience too, with the Galeries Royales Saint-Hubert one of the oldest in Europe and certainly one of the most beautiful. Stunning neoclassical architecture can be found all over this compact city and there are famous statues and landmarks such as Manneken Pis.
From Brussels you might even consider going further afield like this magical day trip – Bruges and Ghent – Belgium's Fairytale Cities – from Brussels.
Distance: 228 miles/367km
How to get there: The Eurostar train departs from St Pancras International at 5.45am and arrives 2hr 17 minutes later in Brussels. The return journey arrives back in London at 21.03.
17. Edinburgh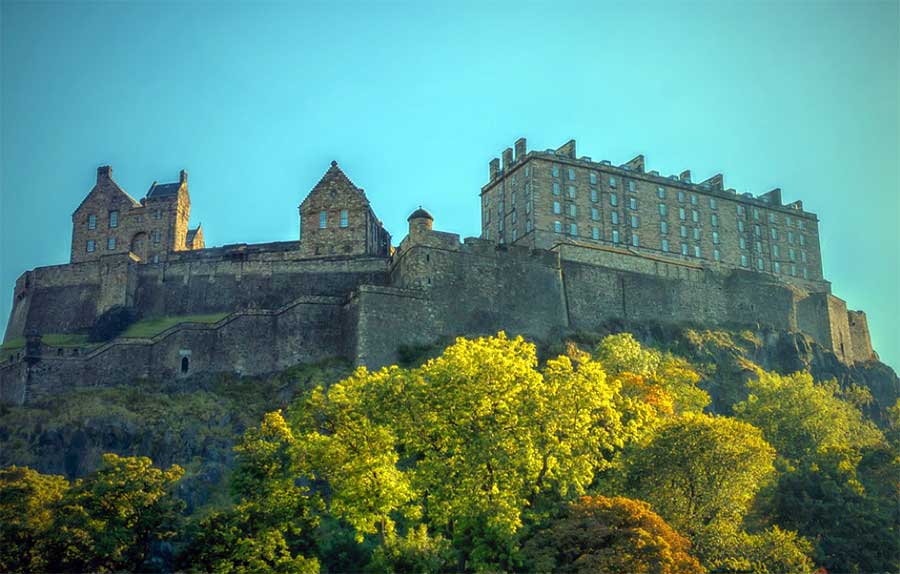 Venture north of the border to visit Scotland's capital, with a tour around Edinburgh. Day trips from London are carried out by rail, allowing you to relax on the journey and enjoy the sights of the East Coast of Britain. An open-top bus tour is an excellent way to see the sights of Edinburgh; this is a hop-on hop-off service so you can linger at certain sites if you want to see more.
Do remember that even in the summer, the weather can feel chilly so take waterproofs and long-sleeved layers to stay warm. Some of the sights you'll see include the Royal Mile, the Palace of Holyroodhouse and Greyfriars Bobby. As part of the tour you'll receive free entry into Edinburgh Castle, where the Scottish Crown Jewels will be on display. Phenomenal panoramic skyline views complete the trip before you return back to London.
Distance: 401 miles/645km
How to get there: Train leaves Kings Cross Station at 6.30am, and arrives in Edinburgh at 11.20am. The return train arrives in Kings Cross at 10.18pm.
Duration needed: A full day.
18. Stratford Upon Avon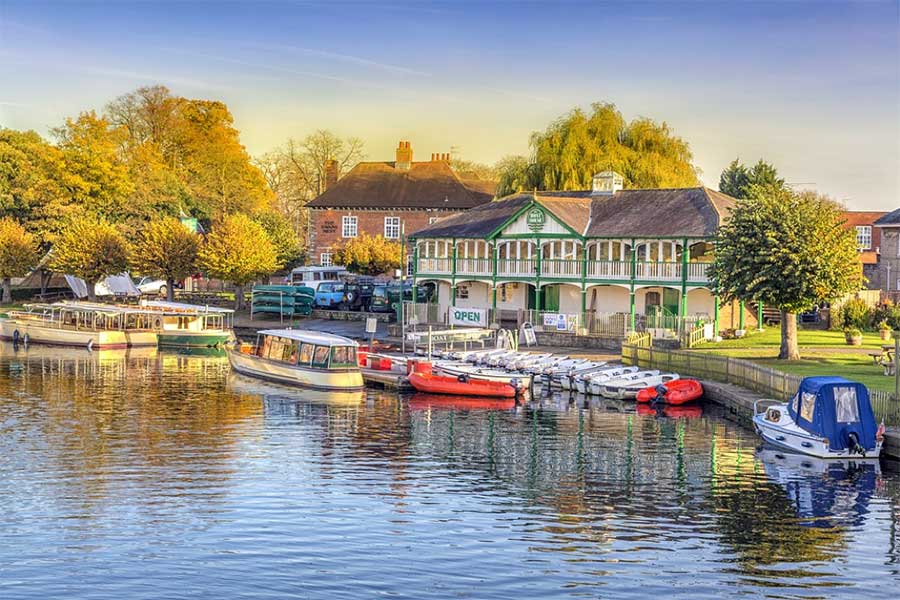 A market town with more than eight centuries of history, Stratford lies on the banks of the River Avon. The town is brimming with history and beautiful architecture and is best known for its connection with Shakespeare. The bard was not only born in Stratford-Upon-Avon but also lived here for most of his life and there are numerous attractions dedicated to the literary master in and around the town.
Shakespeare tours travel around the properties associated with him, giving a peek into what his 16th century life would have been like. However marvellous the Shakespeare attractions are (and they are!) there are also lots of other attractions to see in Stratford. A hop-on, hop-off bus provides the ability to create your own itinerary of the area and includes a total of 12 stops.
Just outside Stratford is Warwick Castle, which is often described as one of the best day trips from London and perfect for family entertainment rather than mere historical value.
Distance: 97 miles/156km
How to get there: Trains depart from London Marylebone and run directly to Stratford-Upon-Avon, taking approximately 135 minutes. There is also a bus service from London Victoria with a journey time of three hours.
Duration needed: The journey time means that a day trip from London to Stratford-Upon-Avon will require a full day.
19. Canterbury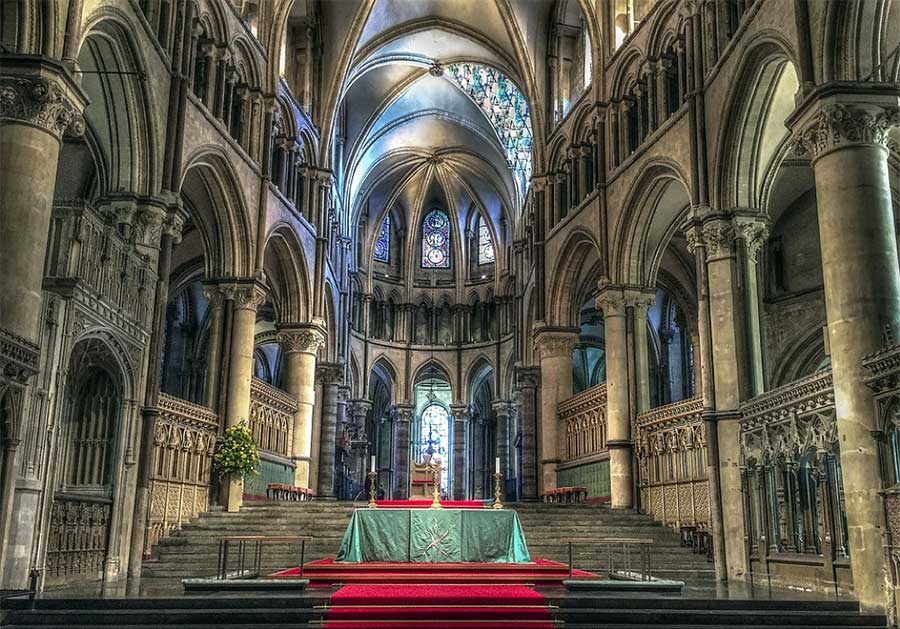 Canterbury Cathedral is a magnificent piece of architecture with exceptional stained glass windows and dramatic turrets. The home of English Christianity, Canterbury Cathedral has produced no fewer than 104 Archbishops dating back to Augustine.
Take a tour to hear more about the macabre murder of Archbishop Thomas Beckett in 1170 and learn more about the history of this intriguing building. Tours to Canterbury Cathedral are combined with a trip to Leeds Castle, plus a river boat tour which takes in the iconic white cliffs of Dover and the maritime landmarks of Greenwich.
As day trips from London go, this is packed full of some of the most fascinating places around – and there's free lunch included too!
Distance: 62 miles/100km
How to get there: The tour collects participants from London Victoria but public transport is also available. National Express coaches depart from London Victoria throughout the day with a journey time of 55 minutes while trains are available from Charing Cross, St Pancras or London Victoria. Depending on the service, the train journey takes from 56 minutes up to approximately two hours.
Duration needed: The combined tour begins at 8am and finishes at 6.30pm. Visiting Canterbury Cathedral alone would need a couple of hours.
20. Amsterdam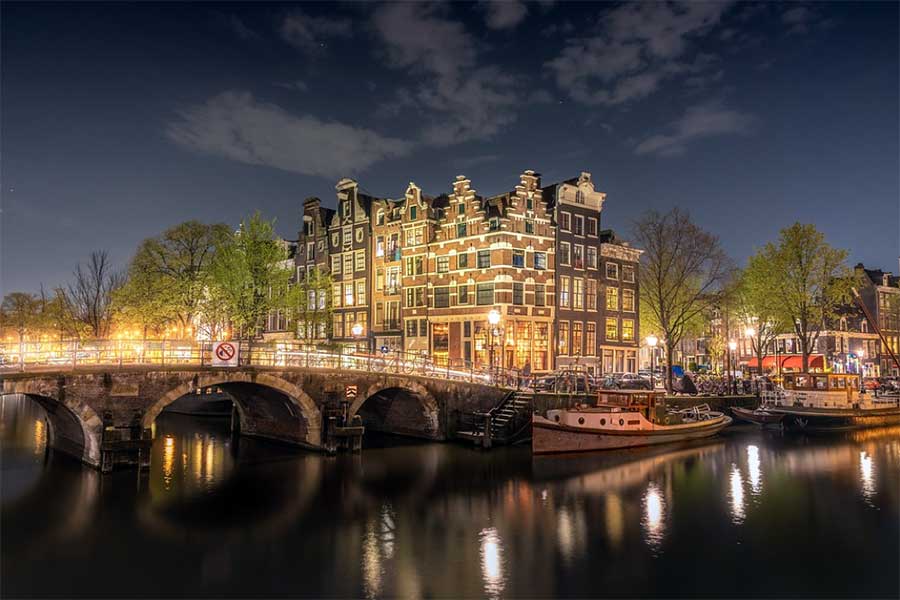 A day trip from London to Amsterdam is quite possible using either the Eurostar or by flying. The Eurostar takes around 4hrs and if you leave on the earliest one, you can spend some time there before coming back on the same day. We would recommend an overnight stay at least though to fully enjoy the city. Flights are an hour and run more regularly, Schiphol Airport is 20-minutes from Amsterdam so transfers are quick and easy, which makes this a doable 1-day trip. You can also hop on the overnight ferry if you want just a flying visit or instead opt for a 3 day weekend tour. There are different types of Amsterdam tours available, with some offering more guided activities and other providing more time to explore independently.
Both types of tour make a stop off at Bruges on the final day as you make your way back to the UK. Potential activities include a visit to a traditional clog and cheese factory, a trip to Zaanse Schanse, a Dutch Living Museum and a walking tour of the Red Light District.
The Netherlands is famous for its fields of flowers and with picturesque windmills too, it's a beautiful country to visit.
Distance: 367 miles/591km
How to get there: The tour has a number of pick-up points in London, starting at around 5.45am from Hammersmith. The journey will be made by coach to Harwich, and then ferry to cross the English Channel, before carrying on by coach once more.
21. Downton Abbey, Highclere Castle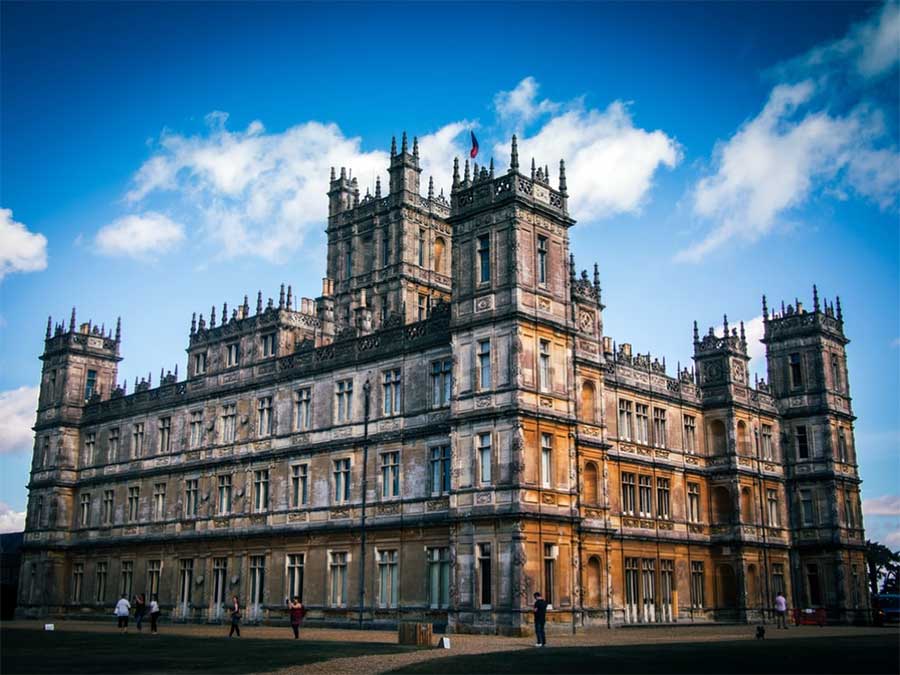 Highclere Castle is a fantastic heritage site with its majestic architecture and splendid turreted design. However, it's perhaps now most famous as being the site where Downton Abbey was filmed. Located in Newbury, it's very accessible as a day trip from London.
Fans of the show will recognise the setting, and tours to the location are now more popular than ever before. There are a number of different Downton Abbey tour options available, including those which linger at other Downton Abbey filming locations.
However, whether you're a fan of the show or not, there's no denying the elegant Jacobethan beauty of the castle which has been standing since the 19th century.
Distance: 65 miles/105km
How to get there: There are a number of different tours with pick-up spots and various departure times depending on the activities planned. There is no public transport to take you directly to Highclere Castle. The nearest train station is Newbury.
Duration needed: Some tours are only half day while others which combine additional locations such as Oxford and Bampton may take a full day.
22. South west Devon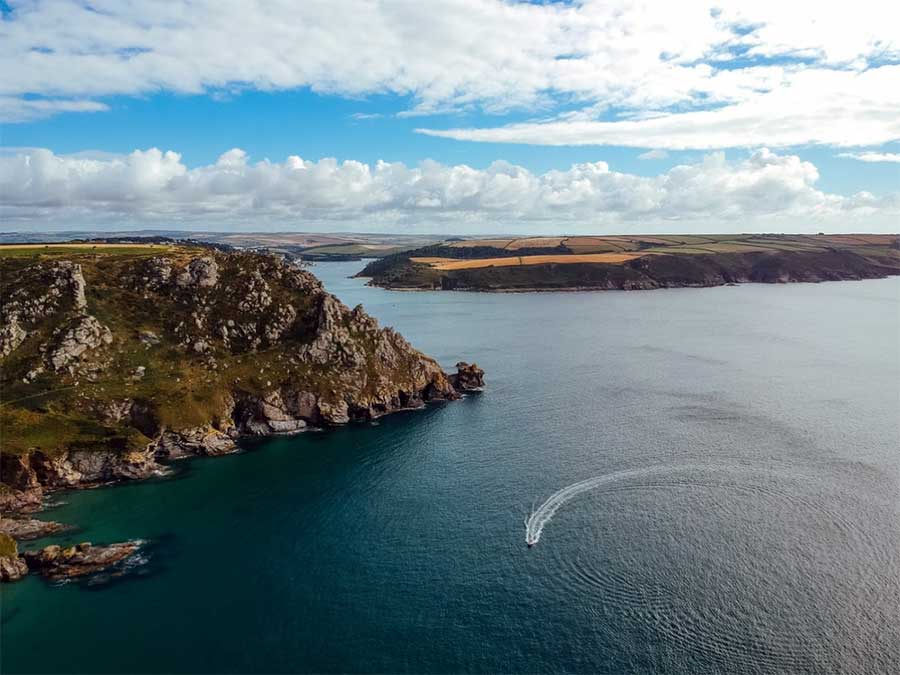 The South Hams is one of the most picturesque parts of the country, including an area which is often referred to as the English Riviera. Covering south Devon, Torbay it's one of the best day trips from London, particularly when the weather is nice.
One fantastic way to see this spectacular area is by private boat, like this popular Private Coastal Boat Tour in Torquay.
For memories to last a lifetime, take a look at this 5-day tour to Devon and Cornwall from London. Run by the well-known company Rabbie's, these personalised tours offer an intimate experience in small groups. On this tour you'll soak up all the best of the folklore and legend this part of the world has to offer. From fossils to Arthurian legend, dragons and giants, your guide will bring to life this corner of our beautiful Isles.
No-one should ever leave the West Country without experiencing a cream tea, the only question is should you put the cream or jam on first? (Hint – in Devon it's cream first and in Cornwall it's jam first).
Distance: 193 miles/310km
How to get there: Private collection from your hotel by arrangement in Devon. Using public transport, the quickest route is from London Paddington and takes approximately three hours.
23. Margate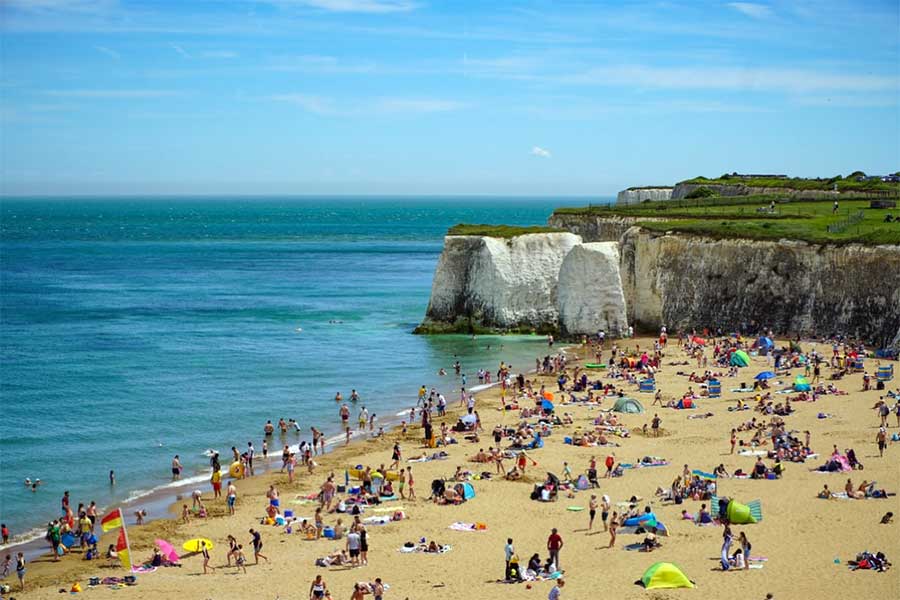 Lying on the very fringe of the Garden of England, Margate is a traditional British seaside town which has a retro charm which is simply irresistible. Golden, sandy beaches and secluded coves offer a relaxing retreat when the sun shines while the trendy shops, cool cafes and contemporary art exhibitions provide plenty of interest when Mother Nature isn't being kind.
As well as modern Margate, there's the Old Town with Tudor architecture and vintage eateries which will make you feel almost as if you're about to feature on an iconic British seaside postcard! For adrenaline junkies there's also the chance to visit Dreamland, the traditional theme park which has everything from stomach-churning rollercoasters to dodgems, Waltzers and rides for the little ones.
Finish off with a bite to eat in the food court or head to the stage to take in some Uber-cool festival vibes.
Distance: 81 miles/130km
How to get there: Trains depart from London Victoria and St Pancras regularly, taking from 90 minutes upwards.
Duration needed: All day
24. Hever Castle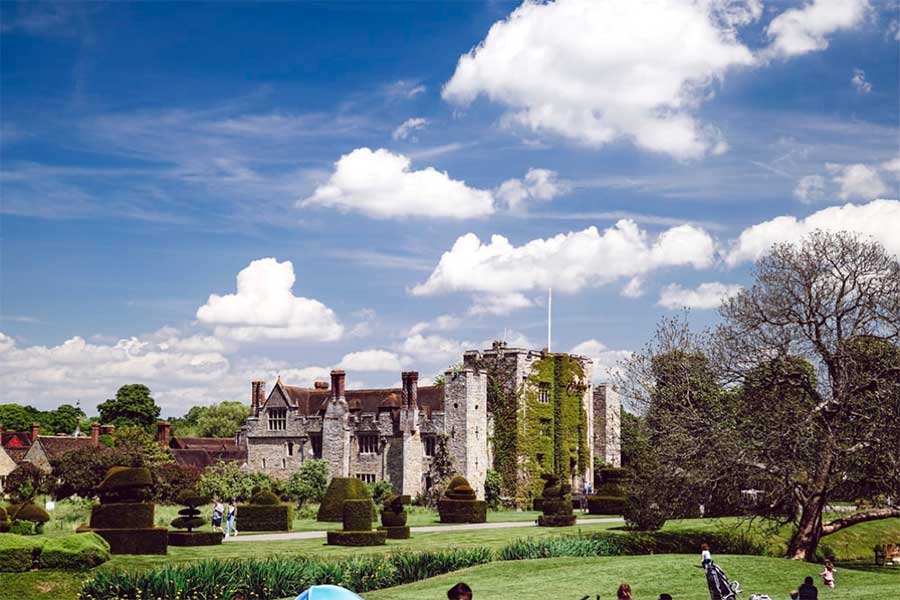 Buried in the Kent countryside, Hever Castle is just a stone's throw from London and offers 700 years of incredible British history. The childhood home of King Henry VIII's wife, Anne Boleyn, the double-moated castle is simply spectacular. Set in beautifully manicured grounds which stretch over 125 acres, the outside is just as impressive as the inside.
With the 100-year old Yew Maze, the Water Maze and Miniature Model houses, you can almost forget that there's plenty to see inside the castle too! Once inside, you'll be immersed in a Tudor wonderland with paintings, artwork, antiques and fine furniture, together with tapestries and prayer books bearing inscriptions from Ann Boleyn herself.
A Private tour of Hever Castle from London allows you to take a step back in time and be transported temporarily into a bygone era that's simply exquisite.
Distance: 35 miles/56km
How to get there: Pick-up is available for the tour but public transport is available. A direct train departs from London Bridge, taking 41 minutes but there is a walk of 1.1 miles to reach the site.
Duration needed: 5 hours
25. Winchester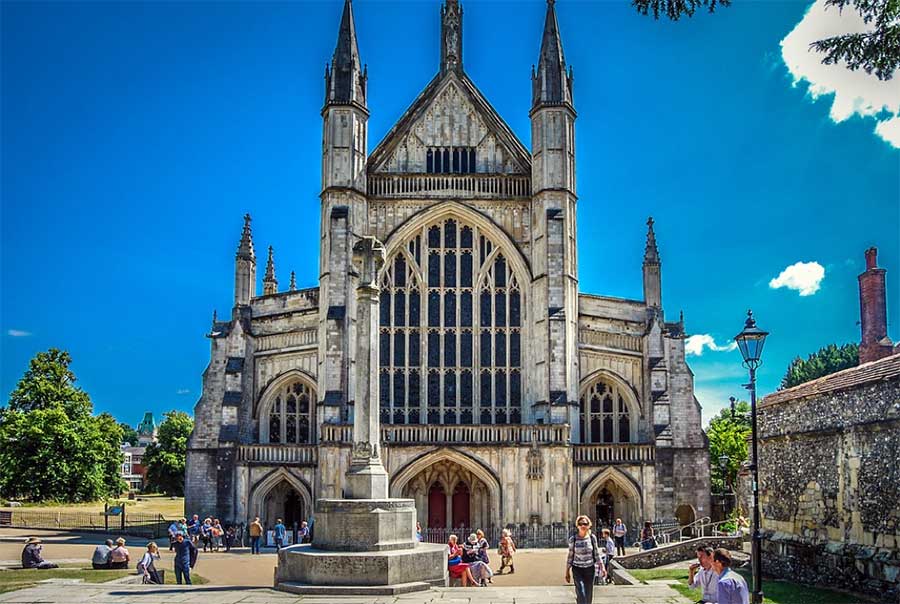 Southampton is one of the most popular pick-up and drop-off spots for a cruise but as you're passing by why not pause and take in the sights of Winchester? Private cruise transfers stopping at Winchester to/from Southampton (or other places nearby) are available to make your transfer into a truly memorable day out.
A city of incredible heritage, there's an enormous number of sights to see such as Jane Austen's House Museum and the beautiful Avington Park. However, without doubt, the most spectacular place within the city is Winchester Cathedral, a site where worship has been taking place for more than nine centuries.
A private tour of Winchester with a medieval historian is a fantastic way to get up-close and personal with the city's great and characterful past.
The striking medieval architecture is one of the largest examples of a Gothic cathedral in Europe and as an active church, it has a welcoming and vibrant atmosphere. You'll need to time your visit to avoid clashing with a service taking place but inside the cathedral there are trips to the Tower plus tours around the noteworthy sites, such as Jane Austen's grave.
Distance: 73 miles/117km
How to get there: The tour includes pick-up from various London locations but public transport is available to Winchester. Departing from London Waterloo, the journey takes approximately one hour.
26. Salisbury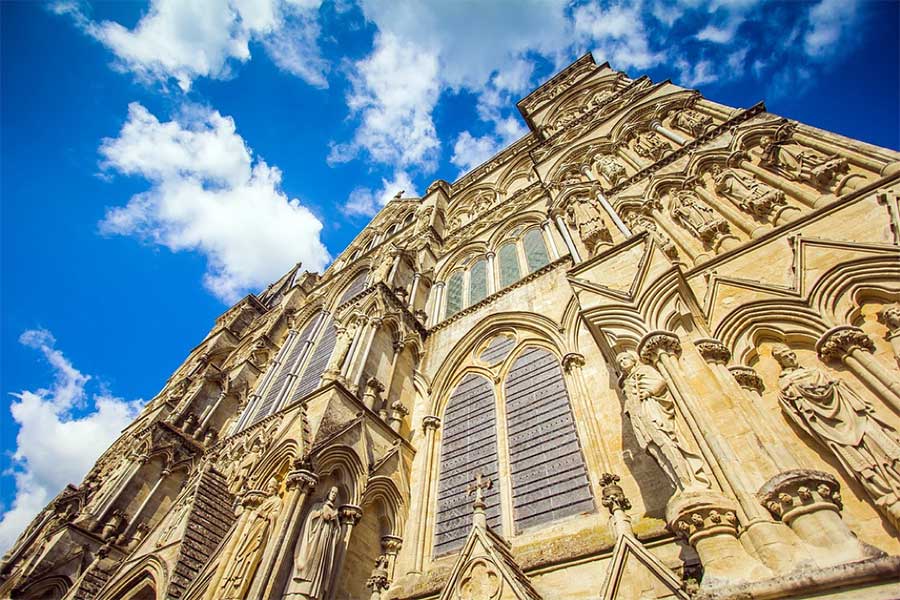 Lying 80 miles to the south of London, Salisbury is easily accessible for a day trip and offers a refreshing change from the streets of the capital. A destination that's often overlooked in the rush to reach more popular sites such as Stonehenge which lies beyond, Salisbury has a unique charm all of its own.
The Cathedral is untampered with, unlike many others, and is a magnificent example of Gothic architecture in the UK. Salisbury tours of the cathedral Tower and trips to see the Magna Carter on display are top attractions within the city. Just beyond the city boundary lies Old Salisbury also known as Old Sarum.
This was initially an iron age hill fort which evolved into the first Salisbury town which existed until medieval times. Sitting high on a hill, Old Sarum offers incredible views and a glimpse into what life would have been like in ancient times.
Distance: 89 miles/143km
How to get there: You'll need to leave around 90 minutes to reach Salisbury from London's Waterloo. If you are driving, it's less than 2 hours by car.
Duration needed: Leave yourself at least a couple of hours but there's plenty to spend the whole day.