Your guide to the best London tours
There are many options when it comes to the best London tours. There's so much to see and do all around London, it can be hard to pull together an itinerary. Whether you've been before or it's your first trip to the capital, there's always something new to discover.
Are the best London tours expensive?
A London tour is a great way to see the best of the city with many options available, allowing you to find something different every time you visit. You can find a London tour for every budget from private helicopter tours to free walking tours. They are also a convenient way to get around London and see all the sights without worrying about how to get from place to place. Not to mention they offer excellent value for money.
To get you started, here's a look at what we think are some of the best London tours around.
Best Hop-on, hop-off London bus tours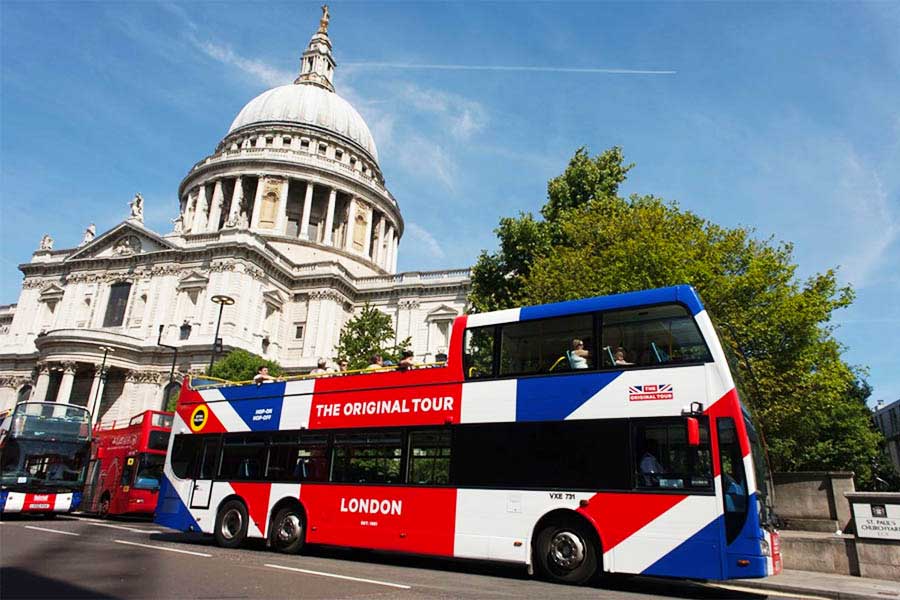 One of the most flexible London tours to take, hop-on hop-off buses allow you to choose how you want to take in the sights. You can get on and off at the designated spots as often as you want during the day, or you can stay on board and listen to the commentary for the whole route.
The top three operators in London which offer hop-on hop-off tours: Original Tour, Big Bus and Golden Tours. All of these operators visit the same sights in London and also include a walking tour and a river cruise too in the price of your ticket. Look at this guide here to choose the best one out of the three for your needs.
There are money saving options available if you are planing on visiting other sights on a separate trip. You can combine hop-on hop-off tour tickets with other major London attraction tickets to create combination tickets that save you money and time.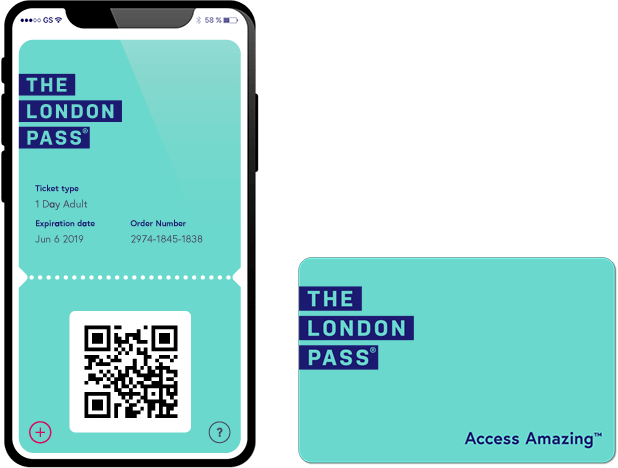 Another money saving option is to purchase a London Pass; this provides access to many of the most popular attractions. It doesn't include them all so make sure to check that where you want to visit is listed. As part of the Pass, you'll also get a day's ticket for either Big Bus or Golden Tours hop-on hop-off bus tour. This won't include the walking tour or river cruise and is valid for a calendar day rather than 24 hours as it is usually.
You can find more ideas and information about hop-on hop-off tours in London here.
London vintage red bus tour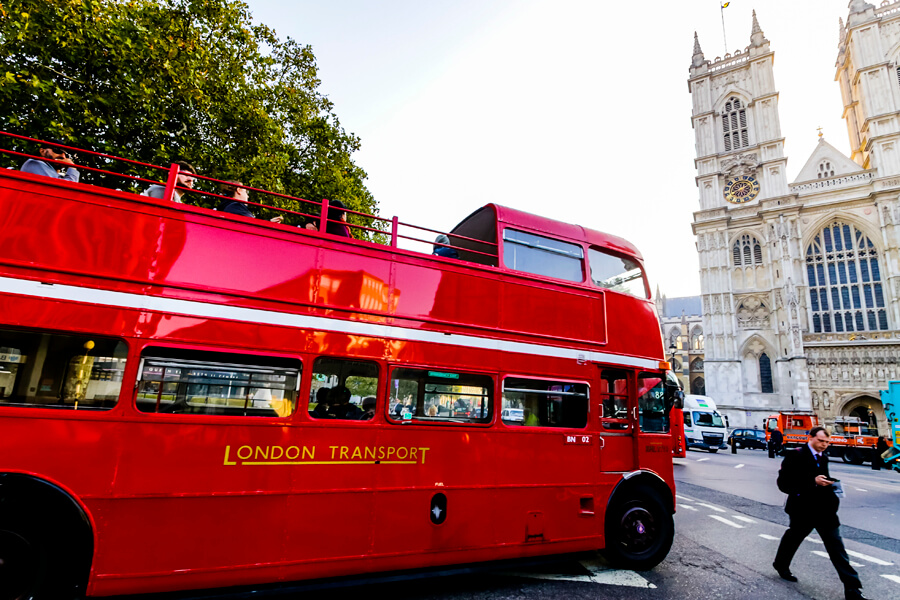 You can't visit London without experiencing one of the most iconic ways to get around in the city – a traditional red bus. The London vintage Red Bus Tour allows you to enjoy the sights of the capital on one of its famous red buses.
The morning tours and afternoon tours offer slightly different itineraries so make sure you check to see which one you prefer. It's not a hop-on hop-off tour but there are a few selected stops along the way to get a brief view at some of the biggest sights, as well as to take a comfort break. The tour lasts 3.5-4 hours and finishes at the London Eye.
You can also opt-in for the tour which combines the London vintage red bus tour with the London Eye VIP ticket. This will give you a chance to see London from the road and from the sky on the same tour and not wait in the long queue for your London Eye flight.
Nearly all of the buses are open-top, and from the upper deck you'll enjoy a wonderful vantage point to see the best of the sights. It's worth mentioning however that British weather is unpredictable at the best of times and even in the summer months, it can be quite chilly – and wet! Make sure you've got sufficient layers on to stay warm and bring waterproofs if rain is forecast. The operator reserves the right to switch to a closed-top bus, but this rarely happens – even if the weather is wet.

Best London bus tours (guided)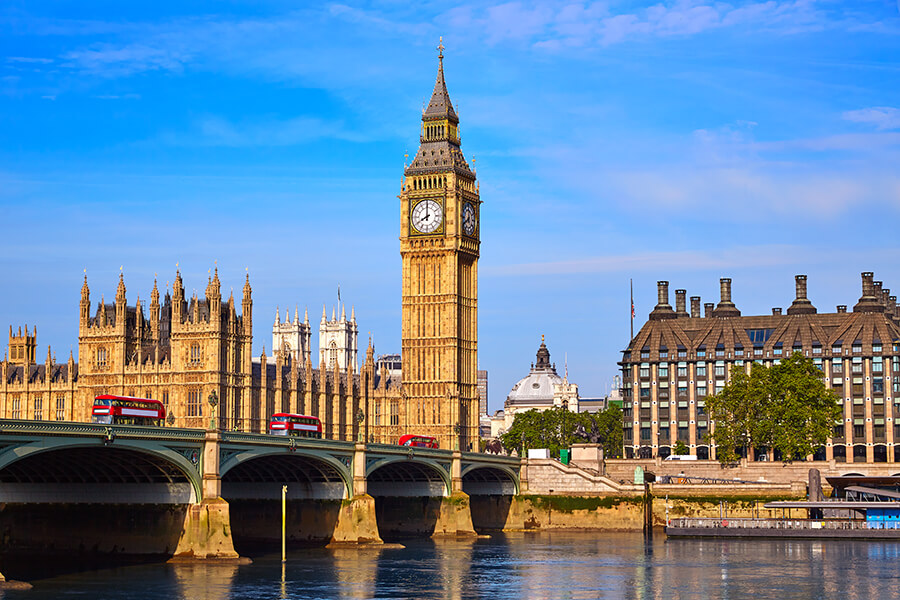 There are some sights which are simply unmissable and these bus tours are a great way to visit the places which are a must-see. From St Paul's Cathedral to the Tower of London, Westminster Abbey and the Houses of Parliament, you'll have the opportunity to see some of the most historic locations in London.
London bus tours take place on a luxurious coach, complete with English-speaking guide, free Wi-Fi and finish with a private cruise down the River Thames.
The London tour provides a number of brief stop-offs including St Paul's Cathedral, the Tower of London and the Changing of the Guard. Bear in mind that, on Sundays, you won't be able to go inside the cathedral due to church services. The Changing of the Guard ceremony in only in the mornings and begins at 11 am sharp though you should always check the confirmed dates.
You have 3 options to end your tour:
The end of the tour is different for these 3 options: "Welcome to London tour", "the magic of London tour" and "total London tour".
Welcome to London tour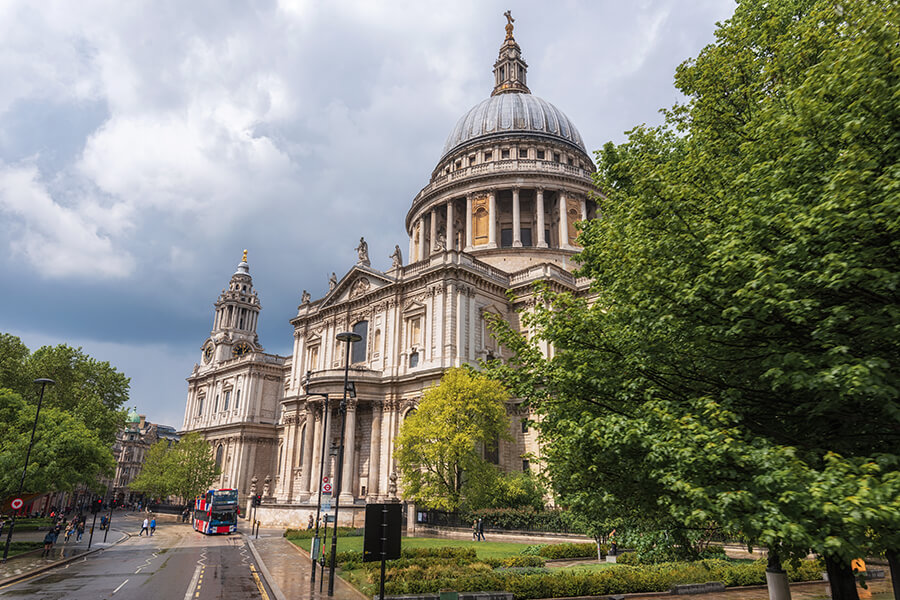 Start your Welcome to London tour on the vintage red bus, taking in all the major sights. After a river cruise, you disembark the bus on the South Bank of River Thames, close to the London Eye. From here, you are free to continue with your own activities for the rest of the day. South Bank is great for a walk and you can choose to end your day with attending an event at Southbank Centre, a play at the National Theatre or a free visit to Tate Modern
The magic of London tour with afternoon tea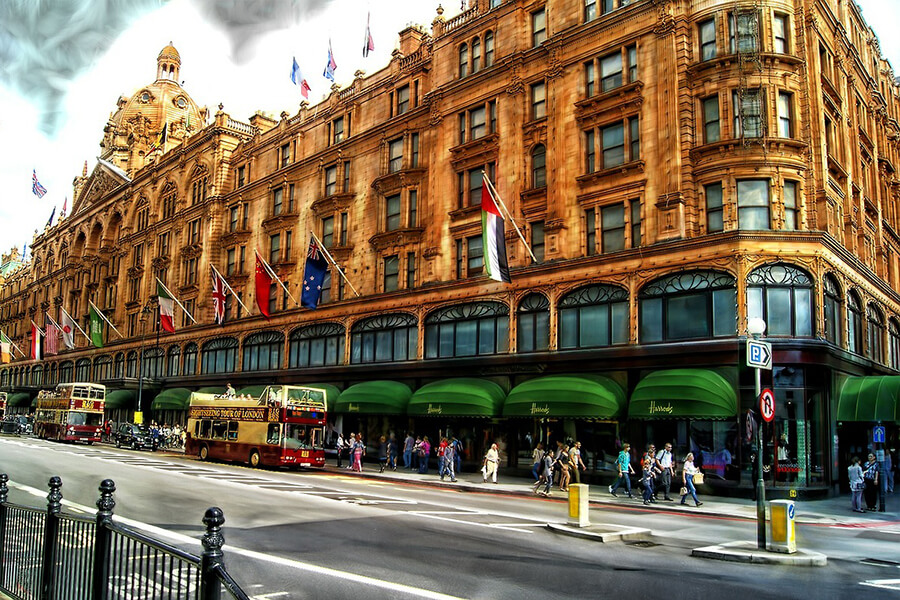 The second option, the Magic of London Tour, visits all the must-see sights of London and culminates with a sumptuous cream tea and Prosecco at the Georgian Restaurant at Harrods. A prestigious location with the finest food in London, you'll enjoy home-baked scones, exclusive preserves and thick clotted cream accompanied with a glass of light and bubbly Prosecco and Harrods own tea. Once you've finished, you can spend the rest of the afternoon exploring the incredible store which is an experience, unlike any other shopping trip.
Total London tour with London Eye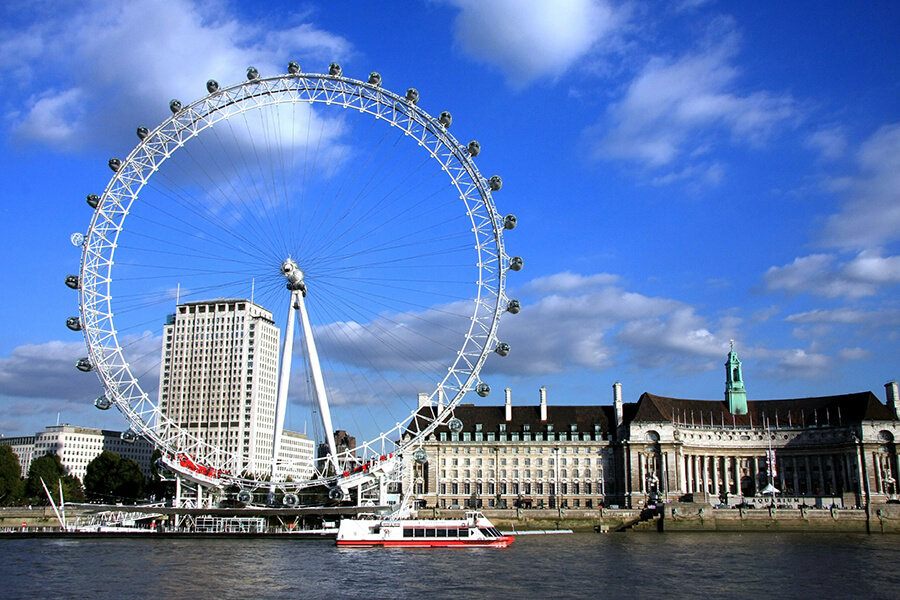 On the final option, Total London tour, the bus part of your London sightseeing ends and you enjoy a flight on the London Eye once you disembark your tour bus. Extending 135 metres into the air, the London Eye offers panoramic views all over the city and is unlike any other attraction in the capital.
London black taxi tour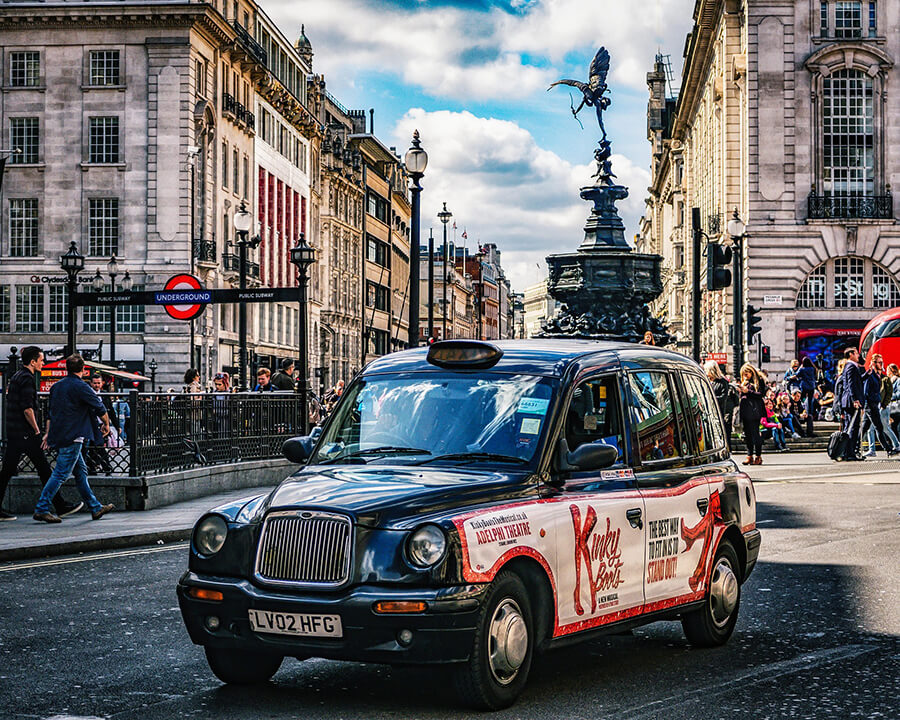 Alongside red buses, the black cabs of London are one of the most famous sights associated with the city. To earn the right to drive a black cab, the driver must pass something called The Knowledge. This is a string of tests about the capital, where drivers have to memorise 25,000 streets and more than 320 routes in order to pass.
Knowledge is why London cabbies are viewed as something very special indeed as there's no-one that knows the city as well as them. And just for one day, you've got the chance to have a black cab driver all to yourself without having to jostle to hail one down in the street.
Black cabs may look large, and they are indeed very spacious inside. However, they're designed to be able to turn on a sixpence and be slim enough to fit down even narrow side-roads and alleys which makes far more of the city accessible than when taking a London tour bus.
If you've got some places in mind you'd like to visit, your cabbie will take you wherever you want during your allotted time. However, if you're up for an adventure you could ask your driver to suggest an itinerary; using their incredible knowledge of the city you could discover places you never knew existed!
There are also five pre-prepared tour routes that you can choose from. Black Taxi Tours of London mean you're fully in control and decide what you want to see. It might seem to cost more but you would be dividing that cost between say 4 or 5 of you which makes the personal attention a good financial option too.
Harry Potter tour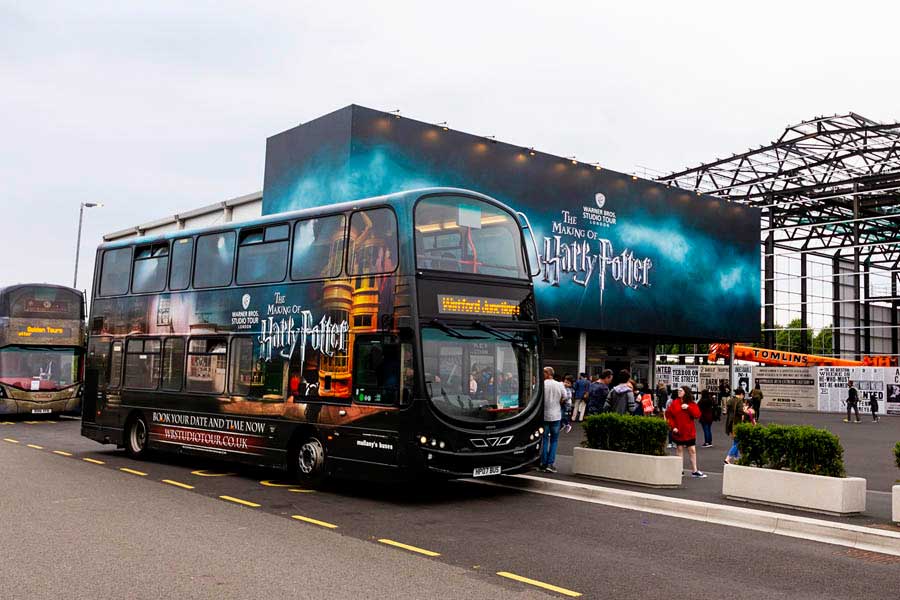 Ditch the Muggles and discover whether you'll qualify for entrance to Hogwarts on a Harry Potter tour of London that's guaranteed to delight any fan of JK Rowling. Travelling by luxury coach, you'll travel to the Warner Bros studio in London where Harry Potter was filmed.
Diagon Alley may not be a real location in London but when you visit it as part of a guided tour of the studio, it will feel just as real as Carnaby Street or other famous locations! As part of the tour, you'll hear secret anecdotes and stories from behind the scenes as well as visiting a number of iconic sets from the film.
Harry Potter fans will know all about the terrifying Forbidden Forest and now you can enter it yourself – if you dare. For the most intrepid, there's the opportunity to control the weather within the forest and get up close and personal with a full-sized model of Buckbeak.
The whole tour lasts approximately four hours and you'll be whisked back to your location by the same air-conditioned coach. Although the Harry Potter London tour is in the capital, it's on the outskirts of the city rather than in the centre.
London music tour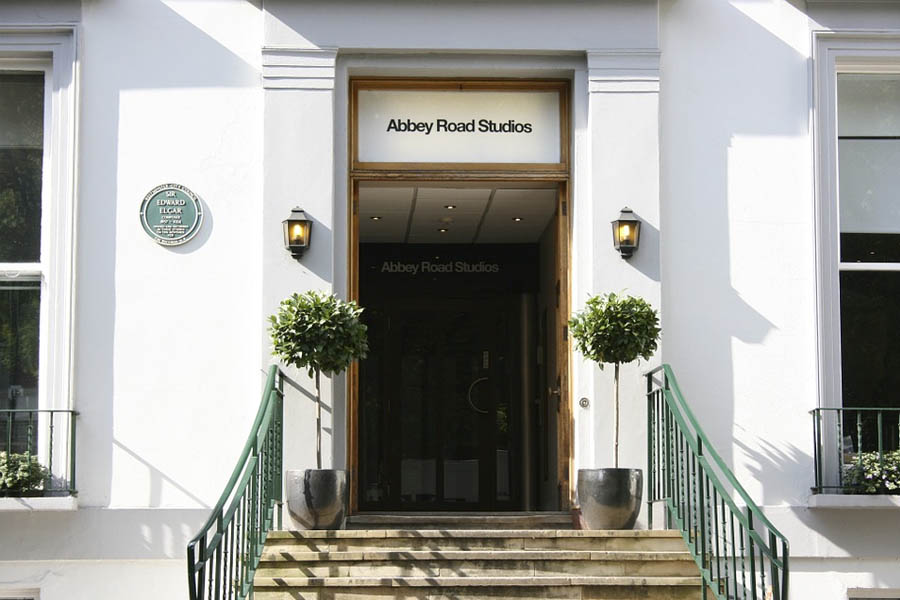 If you love your music you'll already know that London is a creative hub for musicians and is full of musical history and memorable locations for the fans to discover. From Abbey Road Studios to other places which are less known yet still important, there are many spots in the city which have relevance for music fans.
Pink Floyd, The Beatles, the Rolling Stones, David Bowie and Queen are just some of the greats that have honoured the city with their presence. There are music tours which pay tribute to all types of musical giants, with both specialised and general music toys available. For example, London Rock music tours pay homage to five decades of rock and pop while the We Will Rock You London tour is simply about Queen.
See the places that provided your favourite artists with inspiration and hang out at their old haunts. You could even recreate pieces of famous music videos or photographs, such as the iconic Beatles cover at Abbey Road. Here are some of the wide range of different options for London Music Tours.
River Thames tours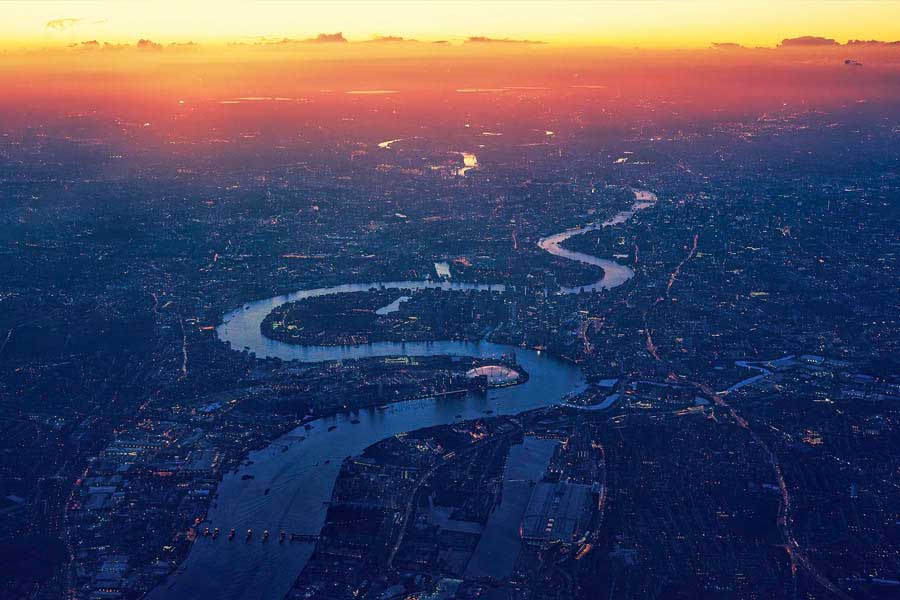 Wherever you go in London, the River Thames is a major part of the landscape. Snaking through the city and dividing it into north and south, the Thames is close to a large number of popular attractions and sights.
However, spending some time on the river itself is a wonderful way to experience London and takes you away from the hustle and bustle of the crowds. There's something very relaxing about gently cruising along the water and seeing the city from another angle.
The Windsor Lunch Cruise is a genteel affair and winds its way along the Thames taking in sights such as Windsor Castle, Windsor Racecourse and Eton College. You'll also enjoy fantastic views of the English countryside, an ideal escape from the busy city centre.
If you want to see more of the city rather than just the outskirts, the Westminster to Greenwich Sightseeing Thames Cruise provides an hour on the water where you can take in the sights. Leaving Westminster Pier and with live commentary for the whole route, you'll drift along the river and see famous locations such as Big Ben and the Houses of Parliament. The ticket is for one way but it's possible to upgrade so you can return along the same route later in the day.
For the ultimate flexibility and an alternative way to move around the city, the London Eye and 24-Hour River Pass is an excellent idea. Based on the same hop-on hop-off principles as the buses, you can embark and disembark from various spots along the Thames as many times as you want during the day. Not all the sights are within easy walking distance of the river, so it's not ideal for everything but for a day of seeing sights such as HMS Belfast, the London Eye and Sea Life, there's nothing better.
As the sun sets on another day in the capital, you can round off your adventure with a Jazz and Dinner Cruise. Lasting three hours, you'll enjoy a sumptuous three-course meal and be treated to a live jazz performance on board. The trip starts and ends at Westminster Pier, so you'll be right in the centre of London for the finish. If you're still full of energy, there's plenty of nightlife nearby so you can carry on your partying for as long as you want!

Walking tours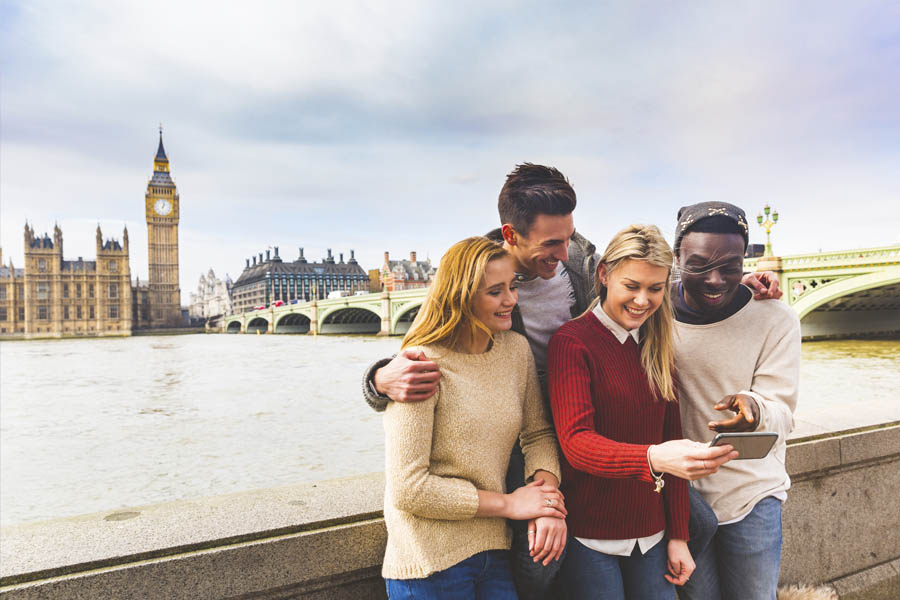 Many London tours opt for transport such as coaches, buses and boats but there's something special about getting out and about on foot in the city. With help from a tour guide, you'll discover places that you could easily have missed or not been able to access.
A simple London tour will take you around famous locations such as the Tower of London, Tower Bridge and HMS Belfast. Lasting roughly 2 hours 20 minutes, you'll walk right past some of the most famous sights of the city. For a more in-depth look around the parts of London that no-one else ever sees, the Hidden London Tour is a must. Even Londoners who live in the city every day don't know about the long-lost Tube station underground, a forgotten river and the Knights Templar church. London holds many mysteries and with an expert guide, you can uncover some of the secrets it holds close.
The modern city of London has buses that criss-cross the streets every few minutes with Tube trains that silently move underground, and streets lined with the bright lights of big stores. But can you imagine what the capital was like in the Roman days, or how it looked when it was hit by the Blitz? The London Walk takes you on an experience by foot through the different eras of London and reveals how the city relies on its relationship with the rest of the world.
If you're a history or literature buff, you'll know that London was a very special place for Shakespeare. Although he is closely linked with Stratford-Upon-Avon, a location a couple of hours distance from London, he also spent a lot of time in the capital away from his family. The Shakespeare Walking Tour of London takes you through his favourite haunts, including the final resting place of his beloved brother Edmund.
Harry Potter walking tours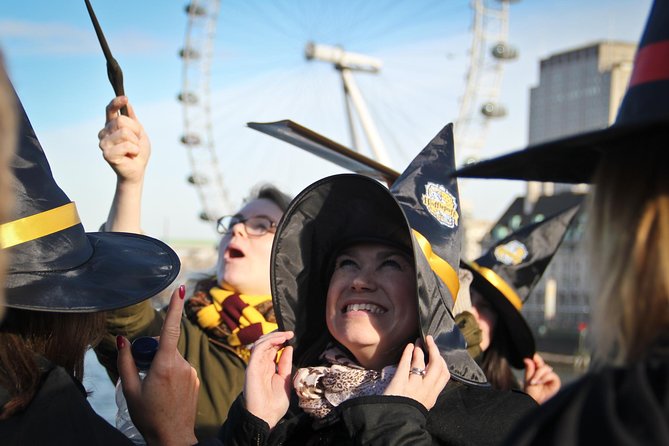 If you're a Harry Potter fan, you might want to consider going on a 2.5-hour Harry Potter Walking Tour for Muggles around the film locations in London. You will see the entrance to the Leaky Cauldron and inspiration for Diagon Alley, medieval Godwin's Court – inspiration for Knockturn Alley, Westminster Underground as used in Harry Potter and the Order of the Phoenix; Ministry of Magic entrance at Great Scotland Yard and much more with your knowledgeable Harry Potter guide. This tour runs every day (morning and afternoon) except Mondays with max 20 people per tour. You may also want to check our post about this very Harry Potter tour in detail.
Sherlock Holmes walking tours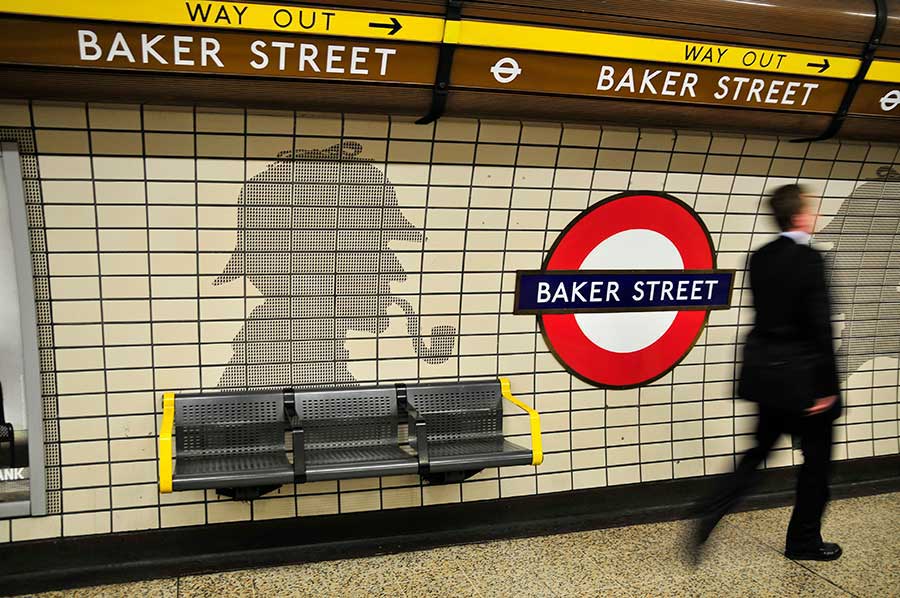 Alternatively, you can see London in the eyes of Sherlock Holmes and Dr Watson on a 4-hour Private Sherlock Holmes Walking Tour in London. On this walking tour, you explore central London sites from the BBC adaptation 'Sherlock' as well as other places relating to Sir Arthur Conan Doyle's life. The tour ends at the real-life 221B Baker Street where you can visit the Sherlock Holmes Museum and the Sherlock Shop.
London beer tour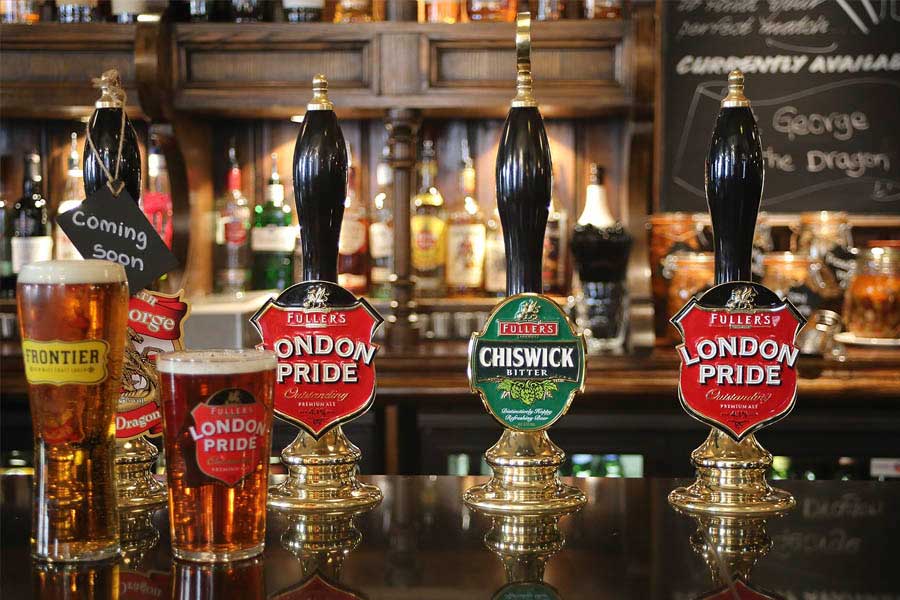 In the city you'll find no shortage of cosmopolitan wine bars and nightclubs which stay open right through to morning. However, the simple delights of drinking beer hasn't been forgotten either and you can enjoy tours which celebrate real ale and craft beer.
The Secret London Pub Tour will divert you away from the main thoroughfare and onto cobbled streets and narrow alleyways which will almost seem like a step back in time. Your guide will point out interesting sights along the route, such as the British Freemasonry home in Art Deco style, but the main focus will be on visiting different historic pubs and sampling real ale and craft beers.
The London Shoreditch Craft Beer Tour provides an eclectic mix of history and contemporary London, including a visit to a microbrewery where you can, of course, try some of their latest craft beers.
If you want a less strenuous way to visit some of the 100 microbreweries in London producing craft beer, the London Craft Beer Cruise takes you along the water to each location. With cider, spirits, cocktails and soft drinks available too, this is a guided London tour that is suitable for all, not just beer lovers.
Football (soccer) stadium tours and London sports tours
If you've watched FA Cup Finals or other sporting events in Wembley Stadium, a London football stadium tour gives you the opportunity to experience the stadium in person. While there won't be a sports match on at the time you visit, it's not difficult to conjure up the impression of how it must feel to be a player running out onto the pitch.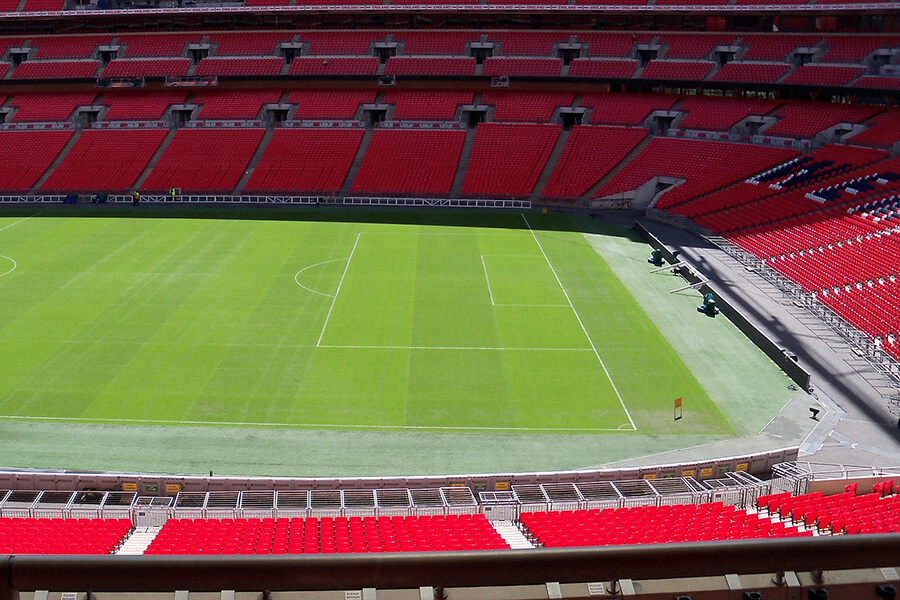 Iconic London Sports Venues tour combines three iconic sporting venues of London: Wembley Stadium, Lords Cricket Ground and Wimbledon All England Lawn Tennis Club. A variety of tours offer different itineraries so whether you want to stand in the shoes of Andrew Strauss or experience Centre Court at SW1, this is the London tour for you.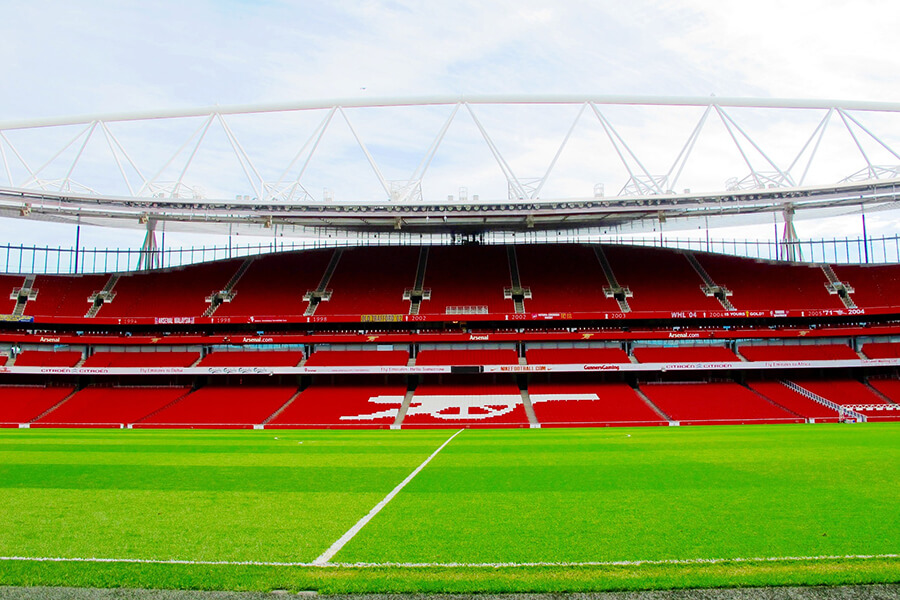 If you're an Arsenal fan, explore the home of Gunners on a magnificent Emirates Stadium tour – the fourth largest football stadium in England. The tour also includes a free entry to the Arsenal Museum and you go home with a pair of Arsenal branded headphones and a personalised tour certificate.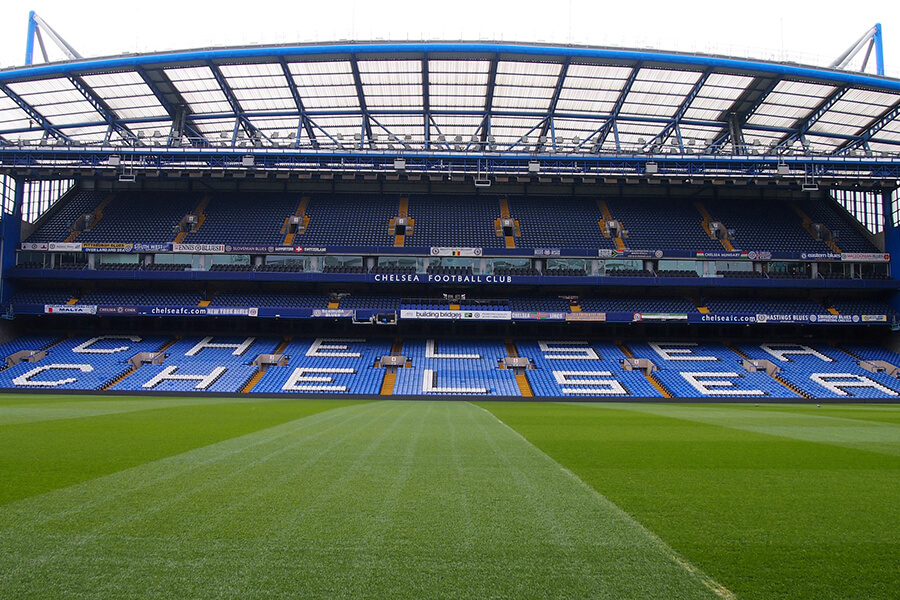 Another brilliant football stadium tour in London is the Chelsea Football Club tour in Stamford Bridge. Soak up the atmosphere in the spectacular Home Dressing Room where Terry and Lampard prepare to represent the Blues. A ticket to the Chelsea Museum is also included in this London stadium tour.
London fashion shopping tours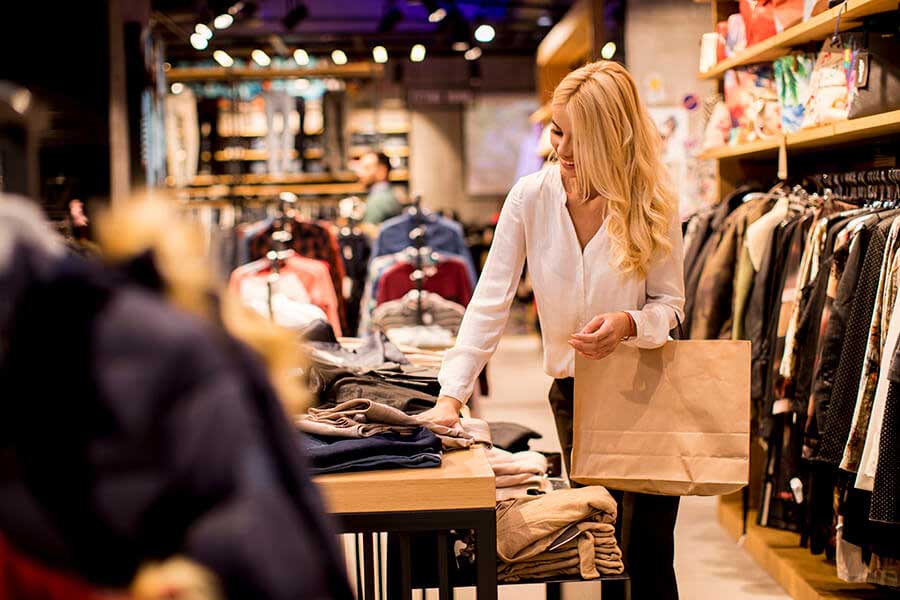 Even if you're not normally a retail freak, it's hard not to be excited about the shops which are accessible in London. With flagship stores and some of the most exciting and on-trend designs and products, London is the city to be in for a day of serious shopping.
However, if you don't know London well, it's extremely hard to pick out the best places to pick up a bargain or the hottest items. Most visitors just end up flocking towards the usual tourist spots and miss out on some of the best shops.
A London shopping tour can change all of that, giving you the benefit of a tour guide who can take you to the top boutiques, shops and department stores around. This is a walking tour which lasts for three hours, starting and finishing at your hotel.
Before you arrive, a fashion expert will contact you to get information about what you want to buy, your budget and your individual tastes. They will then compile a suggested itinerary which will be sent to you for approval before your visit. On arrival you'll be taken to all the stores on the list, giving you a very special customised experience that will satisfy even the most ardent shopping fan!
London is a city that has something for every budget, style and wish-list, so for local experts, it's simple to create a customised itinerary that you'll love. However, if it's the big-name glamorous stores that you most want to visit, a bespoke luxury shopping tour could be just the thing.
A typical itinerary for the luxury shopping tour takes in stores such as Selfridges and Harrods, visiting areas such as Bond Street and Mount Street Gardens. With a glass of champagne or a mocktail included, it's the perfect way to indulge in high-class retail therapy.
London sightseeing helicopter tour
Escape the traffic and see the city in a way that's completely new with a London Sightseeing Helicopter Tour. Very few people ever see London from the air, and with a helicopter tour, you'll be able to view some of the most iconic landmarks of the capital from a different perspective. Don't forget to take your camera along as the panorama is something you'll never want to forget.
There are two different options for helicopter tours:
Shared helicopter sightseeing tour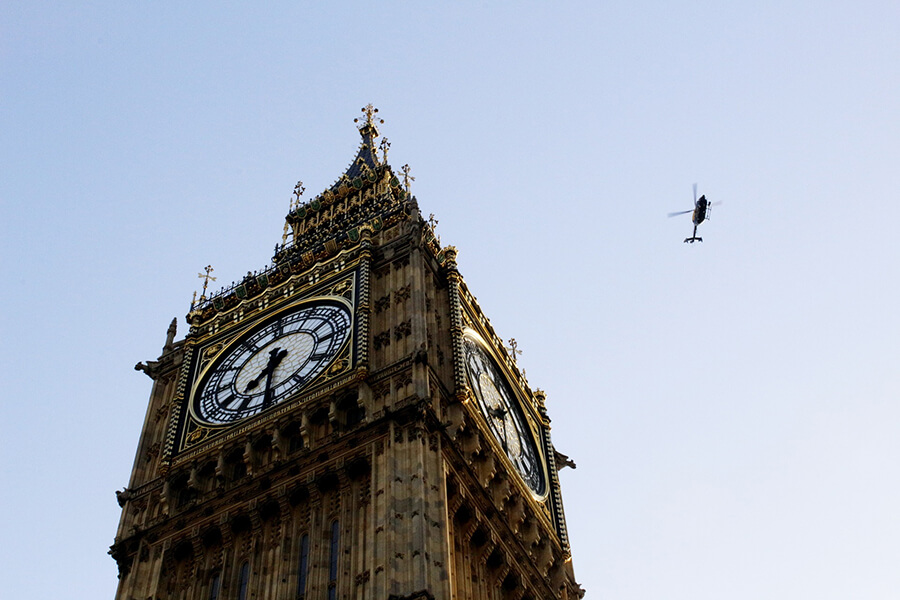 The first is a shared flight where there will be other passengers in the helicopter with you. You'll be in the air for around 35 minutes but it's recommended to allow an hour for the full experience. Starting at Redhill Aerodrome, you'll follow a standard itinerary which typically takes you into Central London and across the River Thames. Some of the sights you could see include:
Shard
Tower Bridge
HMS Belfast
The Tower of London
Olympic Stadium
Tower Bridge
Canary Wharf
Houses of Parliament
Trafalgar Square
Millennium Eye
Globe Theatre
Your pilot will provide you with full commentary during your trip around London by air. At the end of the flight, you'll head back across the Surrey Countryside to return to Redhill Aerodrome.
Exclusive helicopter sightseeing tour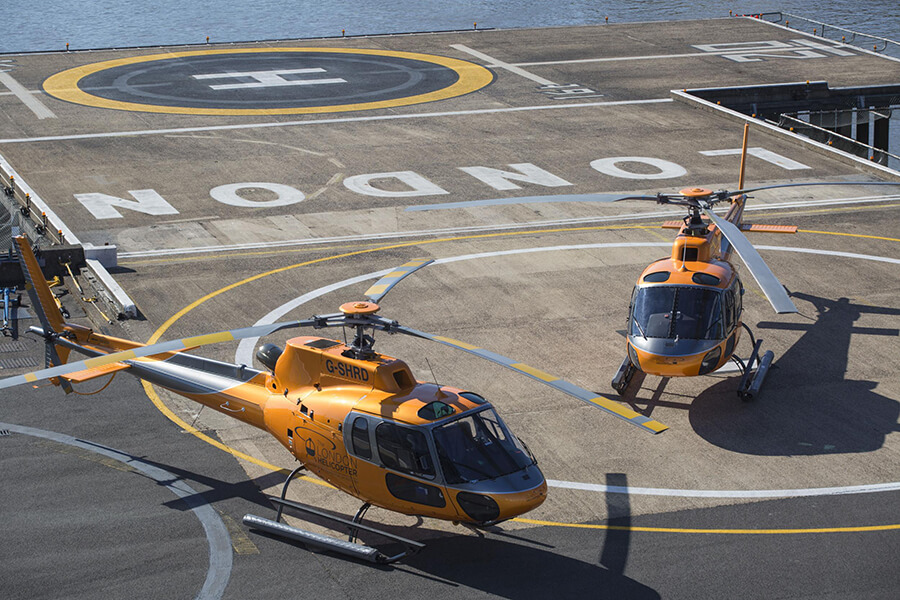 The second option is aa exclusive flight where you can relax in private in the helicopter. You can choose a 10, 20 or 30-minute flight and create your own itinerary to see the sights you're interested in. The helicopter can seat six comfortably so it's a great option for groups of friends or families.
For the exclusive tour, you start from a helipad in Battersea rather than the Aerodrome in Surrey. This places you directly in London from the start and in the middle of an incredible array of sights. As this is a private tour, there is lots of flexibility. Your pilot will be able to provide commentary but also answer any questions you may have and can loop around to take a second look at sights, should you want to do so.
Private tours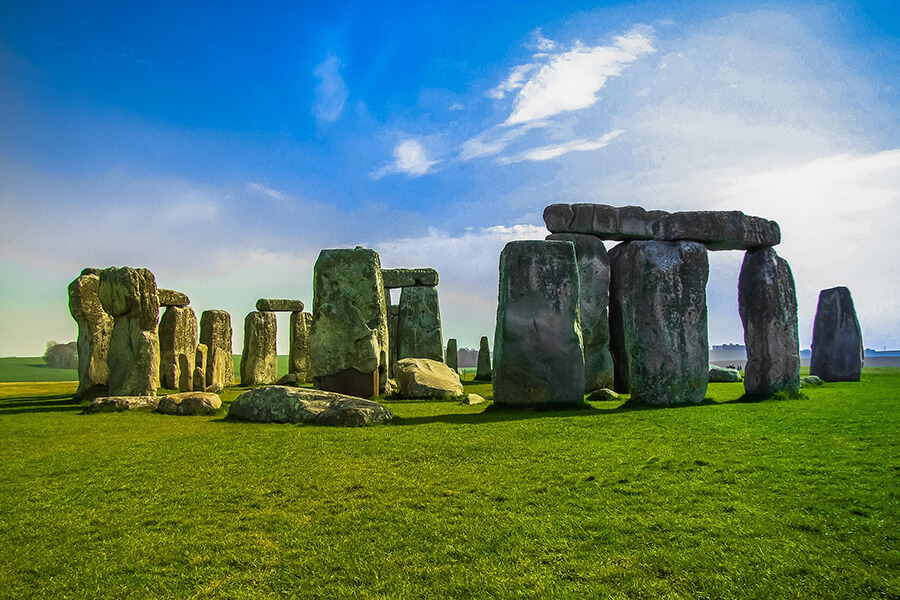 For those who would like to look further afield and venture out of London for a day, a private tour from London could be the answer. You can go on customised day tours for any size of group.
We have connections with tour providers and once we know what you're looking for, we can link you up with the most suitable one. Most popular one is a private tour to Stonehenge. There are also private tours around the Cotswolds as well as tours to Bath and Stonehenge. If it's the countryside that you crave, escape the crowds of London and savour a private tour around the countryside and the village pubs outside the city.
Whichever option you choose, with a private tour you have the full say in the itinerary for the day; we simply provide the means to do so.
Find more London tours
The above London tours represent some of the latest and most exciting tours around the capital, but we have connections to link you up with many more. We aim to share our expertise to help you make your visit to London the best it can possibly be. If you don't see what you're looking for, browse our website and follow us on social media to be kept up to date with the latest London products, including discounts, offers and sales.