Stonehenge, Glastonbury & Avebury Day Tour
Small Group Tour With A Maximum Of 16 Passengers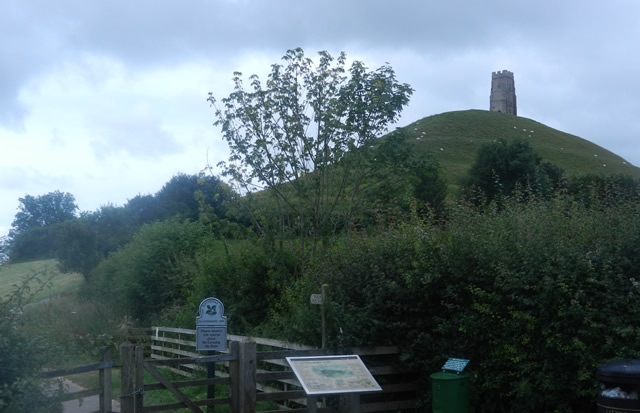 Glastonbury Tor
Stonehenge, Glastonbury & Avebury Tour Included Highlights:
- Entrance to Stonehenge included - beat the queues fast track entry!
- Entrance to Chalice Well Gardens
- Visit to Glastonbury Abbey
- Visit to Avebury Stone Circle
- Luxury air conditioned 16 seat purpose built touring bus
- Lecture standard tour guide
Days Of Operation & Duration:
Runs all year every Friday.
Pickups in London between 7:20 a.m. and 8:00 a.m. March to October, one hour later in the winter months.
The tour returns to London by around 6:30 p.m.
Tour Itinerary:
If you are into the mystic, King Arthur, energy forces or just great sightseeing this is a very worthwhile tour.
Its a busy schedule and you cover long distances for one day but you'll see England's finest Neolithic monuments Stonehenge and Avebury and journey into the mystical land of Avalon and Glastonbury.
Tours From London

Touring From London

Tours Visiting

London Hop On Sightseeing Buses

London Tours
Tour From London
Tours Visiting
London Tours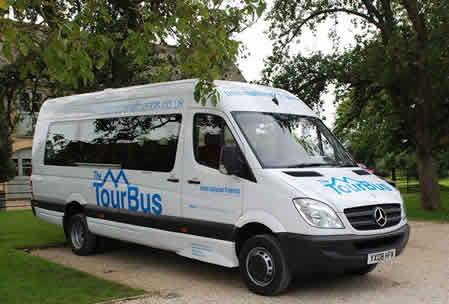 Small Group Tour Bus
The Small Group Tour Difference
On this tour you will be travelling with no more than 16 other people - guaranteed! Our purpose-built minibuses have large windows, good air circulation and clear PA systems so that your professional guide can escort you comfortably through our wonderful countryside.
The small group size means you are not subjected to long hotel pick-up journeys around London and as a small group the guide can offer a more personalised guiding service. So don't hang back, ask your questions and you'll be helping the guide tune their commentaries to the interest of the group on board that day, every group is different!
Another advantage of a small bus is we can go places the big tours cannot and wherever possible we'll head off down a country lane to to show some hidden gem.
Stonehenge, Glastonbury & Avebury Tour - What To Expect
Stonehenge
We leave London behind and head west to the rolling chalk hills of Wiltshire, here on windswept Salisbury Plain the great, mysterious Neolithic circle of Stonehenge stands high on the horizon.
Our first stop of the day will give you a chance to learn more about this monument, of its builders and those that worshipped there.
There are many unanswered questions and many more theories and ideas that are open to debate, your guide will explain what is known and what may never be known and then leave you to explore and ponder its awe inspiring presence.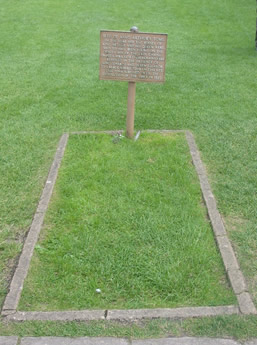 King Arthur's Tomb Glastonbury Abbey
Glastonbury
Onwards to Isle of Avalon, through backroads of villages built of flint and thatch, from chalk downland into rolling limestone hills to Glastonbury Tor where legend tells us Arthur was brought after being mortally wounded in battle.
We climb to the top to visit the ruined church of St Michael and admire the view of England's West Country laid out like a carpet below.
In the ruins of the once great Glastonbury Abbey we find the gravesite of Arthur and learn of older legends like that of Joseph of Aramathea, the Holy Grail and the Crown of Thorns.
After exploring the unique shops in the town we head over to the Chalice Well Avebury Gardens, drink from the spring and learn of the fate of the holy chalice from the Last Supper.
Avebury
We end the day at the stone circle complex at Avebury. A collection of standing stones much larger than that of Stonehenge.
Our guide will also reveal many other Neolithic sites in the area such as enigmatic Silbury Hill (Europe's tallest prehistoric structure), the Devil's chair and the Barber-Surgeon stone.
Its now late afternoon and time to head back to London 2 hours away.
Prices & Tour Reservations
Prices displayed on the banner link are the current prices for this tour. Sometimes on special occasions there may be slight changes to the tour, dates or price so do check on the booking page linked below. Major credit and debit cards are accepted. You will be emailed a confirmation with a booking reference after reservation. The booking reference and the name of the person ordering is all that you need to quote when joining the tour, there are no paper tickets.
On the tour detail page from the link below, there is a date drop-down at the top right of the page, which depicts which dates still have availability. By selecting your required date you start the reservation process. One we list a date for operation it is guaranteed to run, there are no minimum numbers.

Departure Details
The tour makes several pick-ups at key strategic locations through major hotel districts in London
Summer (March to October) pick up points (add one hour to times between November & February).
7:20 a.m. - Great Russell Street, outside British Museum main entrance (nearest Underground Russell Square)

7:30 a.m. - International Students House Car Park, 229 Great Portland Street, W1W 5PN (nearest Underground Great Portland Street / Regents Park)

7:40 a.m. - Outside Cumberland Hotel, Marble Arch (nearest Underground Marble Arch)

7:50 a.m. - Outside main entrance to Zara Fashion, 79 Brompton Road, SW3 1DB. (next to Harrods, nearest Underground Knightsbridge )

8:00 a.m. - Outside Premier Inn, Knaresborough Place, Earls Court (nearest Underground Earls Court)
If you require assistance on finding the most convenient joining point please use the "Contact Us" menu option at the top of the page and we will answer you personally in short order.
---
---
---

---