Southampton Cruise Ship Bus Service 2015 From London
London Hotels to Southampton Cruise Ship Bus via Heathrow Airport and Stonehenge
Door To Door Southampton Cruise Ship Transfer Shuttle From London via Stonehenge
A half day tour transfer with pickups from over 150 Central London Hotels. If yours is not one of them, surely its very close to one that is.
You'll be driven in an air conditioned touring bus to your Southampton Cruise Terminal. If you have your luggage labelled with cruise ship tags the porters at Southampton will normally take your luggage straight off the bus onto the ship allowing you to walk straight into check-in with hand luggage.
The tour transfer operates via Stonehenge with time to view this world famous monument.
In the opposite direction there are three options Southampton to London including a direct service to Heathrow Airport then onto Central London hotels. 2 tour transfer options from Southampton to London visit Salisbury, Stonehenge and Windsor as well as a Downton Abbey themed tour. Both of these are full day tour transfers arriving at Heathrow and Central London late afternoon, very early evening.
Cruise Ships Supported in 2015
This service is available on all dates when Royal Caribbean, Cunard, Crystal, Oceania, Celebrity and Princess cruise ships are visiting Southampton.
Southampton
For Cruise & Ferry Passengers

Shared Cruise Bus Shuttles/Tours

Transfer Options Southampton From:

Public Transport To Southampton

Transfers & Tours To Southampton

Public Transport To London

Transfers & Tours To London & Airports

The City of Southampton
Southampton
For Cruise & Ferry
Cruise Ship Bus
Public Transport
To/From London
Transfers
Compared:
Transfers & Tours
To Southampton
Transfer & Tours
To London
Southampton
London to Southampton Indicative Schedule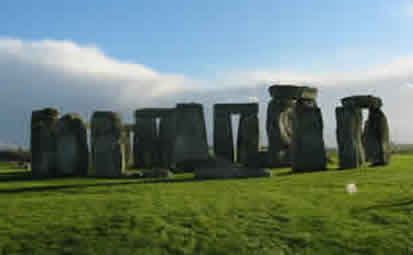 Stonehenge
07:00 - 08:00 Central London hotel pickups
09:00 - 09:45 Heathrow Airport pickups
11:00 - 12:30 Stonehenge
13:30 - 14:00 Southampton Cruise Terminals
Guaranteed Departures
Please note this is a guaranteed cruise transfer, and will operate on all of the dates listed on the booking page (link below). There are no minimum numbers required for this service to operate. You have a full luggage allowance of two large cases plus hand luggage.
Collection From Your Central London or Heathrow Hotel
The buses will perform hotel pick-ups from Central London hotels between 7:00 a.m. and 8:00 a.m. covering all major hotel districts in Central London. We do not pick up from every hotel in London, just from a long list of the most popular hotels. Nearly every popular chain hotel in Central London is on this list, (see link).
On the list the full address is stated plus the nearest Underground Station together with an indicative time slot when the bus will arrive at the hotel.
Relax in the hotel reception with your luggage ready to board when the bus arrives.
At Heathrow, pick-ups are later than Central London and may be a dedicated coach or the London originating bus. The coach only picks up from Heathrow hotels, not at passenger terminals where coaches are not allowed to pick-up passengers without going through a lengthy security process that makes the option not viable.
There are over 30 mainstream hotels around Heathrow that call themselves Heathrow hotels. The bus picks up from the majority of the hotels along the main airport hotel strips but doesn't service a few of the remote hotels quite a long way from the airport. Note some of the hotel names may be misleading to you with regards proximity to the airport, e.g. the Holiday Inn Express Terminal 5 is miles from Terminal 5 and the hotel is thus not on the hotel pick-up list. Most of the global chains have more than one hotel at Heathrow with each hotel serving different terminals which are miles apart from one another.
We have a thorough discussion of Heathrow hotels on our dedicated pages including locations.
London's Railway Stations Including St Pancras For Pick-Ups
Kings Cross and St Pancras Stations (for trains from Paris) are adjacent and are popular arrival points in London. For pick-ups the Premier Inn Kings Cross hotel pick-up is down the eastern side of Kings Cross Station and the Pullman St Pancras hotel pick-up is about 200 yards west of St Pancras Station.
Other London railway stations that have hotels used for pick-ups and drops include the Hilton Paddington, Amba Hotel Charing Cross, Andaz Liverpool Street and Grosvenor Victoria hotel each of which form part of Paddington, Charing Cross, Liverpool Street and Victoria stations respectively.
The Ibis Euston hotel is down the west side of Euston Station and the Premier Inn Waterloo is adjacent to Waterloo Station.
Hotel Not On The List?
If your accommodation or arrival point in London is not on the the hotel pick-up list the most efficient way of finding out where the nearest pick-up point is located is to first find out where the nearest Underground Station is.
Each hotel on the hotel pick-up list has the nearest Underground Station to it listed, so you should very quickly find the short list of pick-up hotels in the vicinity. By using Google maps or similar you should be able to find the most convenient hotel for your needs.
Your alternative is just to use the facility linked on the banner right. We will normally come back to you with a personalised reply within 24 hours.
Luggage Policy
The luggage allowance is 2 large cases per passenger (maximum 23kgs per case) plus 2 pieces of hand luggage (max 10kg per case). If you have more than this you must contact our office prior to travel.
We do not carry outsize items (eg bicycles) and you MUST inform us in advance if you have a wheelchair, mobility vehicle etc.
We are very interested in your anticipated luggage not from a perspective of hitting you with supplemental excess luggage charges but from the perspective of avoiding not having enough capacity in the luggage hold. Although the buses used are usually large touring buses like that pictured at the top of the page they were designed for the luggage carried by European travellers that tend to travel with no more than one large bag of 20kg (44lbs).
The cap on the number of passengers we book on a bus is driven by a simple equation assuming each passenger will be bringing no more than two large cases.
London to Southampton via Stonehenge
The vehicles used are comfortable air conditioned, touring coaches. We do not operate a system to reserve specific seats on the bus, there will be plenty of seats on boarding, just select the first empty seat that takes your eye.
The journey from London is along good roads. En route we stop at Stonehenge with plenty of time to visit the world famous monument if you wish or just have a coffee and stretch your legs if you don't.
From Stonehenge its about an hour to Southampton. If you have labelled your luggage with the cruise ships labels porters will take your luggage directly from the coach. You walk directly off the coach into cruise check-in.
Important ! - Advanced Ticketing For Stonehenge
Advance booking is required for visits to Stonehenge, entrance is through timed tickets. Advance booking is the only way to guarantee entry at the required time. If you do not pre-book your entry ticket we cannot guarantee you will be allowed entry on the day.
Vehicles & Scheduling - What To Expect
The cruise bus service has no minimum numbers and are guaranteed to run. The standard coaches used are 50 seat touring coaches on which we put a cap of 34 passengers travelling. The coaches are air conditioned coaches that are used on other days for sightseeing tours in and from London. The coaches do not have washrooms aboard but the longest leg on board the bus should not be more than 90 minutes.
Historically, the Southampton service has had wide variations between dates on travelling numbers. On many dates several vehicles will support a date. On a minority of dates if there are only a handful of passengers a 16 seat bus may be substituted.
Booking Conditions and Payment
In order that we can guarantee your booking, you will need to make payment in full at time of reservation.
However, all cruise transfer/tours which are booked are not subject to cancellation charges up to 42 days (6 weeks) prior to the the transfer/tour travel date.
Within 41 days of your travel date, our normal booking conditions shall apply.
Demand for cruise bus services are highly variable from one date to another. We guarantee to run the shuttle, there are no minimum numbers. On the busiest dates we run several buses on the same service. Once we fill up one bus we try to put on another where booking trends indicate a demand. But sometimes especially mid-summer at the height of the tour season there are no available suitable buses to do this at short notice. It is very rare that we put on additional buses within 3 weeks of departure if dates become sold out. So, to avoid disappointment do book early.
If you are travelling with friends but have separate reservations please advise us to avoid the chance you may be allocated separate buses.
---
Southampton Cruise Ship Shuttles & Tour Transfers 2015


Services available all dates when Royal Caribbean, Cunard, Crystal, Oceania, Celebrity and Princess cruise ships are visiting Southampton.
London to Southampton Direction
Cruise Ship With Stop At Stonehenge After pick-up from your London or Heathrow hotel you will be driven in an air conditioned touring bus to your Southampton via a short stop of 90 mins at world famous Stonehenge.
Simply disembark from the coach at Southampton and walk into check-in at your cruise terminal between 13:30 and 14:00, in time for a late lunch!
Southampton To London Direction
London & Heathrow non-stop - 2 non-stop separate services from cruise ship to Heathrow Airport and Central London hotels using 4-16 seater executive cars/minivans to ensure a speedy service.
Salisbury, Stonehenge & Windsor Tour Transfer - Visit 3 world class attractions in one day on your transfer to London or Heathrow. Arrives Heathrow around 5 p.m. and London hotels around 6 p.m.
Downton Abbey Themed Tour Transfer - Visit film locations of the Downton Abbey TV series + Blenheim then to London or Heathrow. Arrives Heathrow around 6 p.m. and London hotels around 7 p.m.
---
For Groups Of 8 or More Its Cheaper to Charter Your Own Private Bus & Driver
Around six passengers is about the break even point when it becomes more economic to charter your own private vehicle instead of using the cruise bus service.
For larger groups the savings become quite substantial. For groups of more than 35, luggage is going to be the major factor that determines whether you need more than one bus.
By chartering your own vehicle you also have the bonus of a direct point to point transfer with a departure time of your choosing. Travel time is quite erratic due to possible road congestion in and around London but plan on a minimum of 2 hours.
A popular feature of such charters is the flexibility of combining the transfer with some sightseeing. At Harwich the latest you will disembark your cruise ship is about 9 a.m. so if you have a late afternoon or evening flight such an option avoids killing time waiting for the flight at the airport.
Guides and driver guides are also available.
London - Southampton Private Group Transfers & Tour Transfers - More Details
---


---