Private Tours & Tour Transfers From London Heathrow Airport
From One Person To Large Groups We can Organise A Tour That Fits Your Needs And Budget
Private, Personalised High Quality Tours From A Car Tour To A Full Size Touring Coach
At the London Toolkit we are very close to a lot of private tour providers from one man bands specialising in a niche to the large day tour operators,
We do not directly provide a custom tour, our role is to listen to your needs, discuss a realistic itinerary and then put you in touch with an appropriate provider for your need.
The most common types of private tours and tour transfers we are called upon to assist with:
Customised day tours for couples and families in and around London

Transfer tours to and from London's cruise ports.

Transport with or without guide to places not otherwise available on a tour like Stonehenge Special Access and Highclere Castle

Day tours and transfer tours for large groups

Sightseeing tours between long stopovers between flights or between airports
Heathrow Airport
Stopover
Overview Of Private Day Tours
Because the tours are private tours, start time and location is up to you. At Heathrow this can mean meet n greet as you exit customs at a Heathrow Passenger Terminal or perhaps a Heathrow hotel. You do not need to return to the start point, so a tour could be a transfer tour.
At Heathrow Airport passenger terminals the small cars/vans up to 7 seats can get into the airport car parks adjacent to the terminal buildings. Larger vehicles have to wait in a special compound on the edge of the airport and are released about 30-45 minutes after your flight lands to special parking points outside the arrivals halls of each terminal.
Heathrow Airport

Transfers To/From London

Airport To Airport Transfers

Cruise Port Transfers

Transfers To The Rest Of The UK

Airport Hotels

Day Rooms & Lounges

Heathrow Hotel Transport

Heathrow Hotel Districts

Long Term Car Parking

Layovers & Sightseeing
Heathrow Airport
London Transfers
Airport To Airport
Cruise Transfers
Transfers Rest Of UK
Heathrow Hotels
Hotel Transport
Hotel Districts
Car Parking
Layovers & Sightseeing
Unless there is some unusual aspect to your requirements we have flat fees that are easy to understand. A standard day tour is around 9-10 hours duration.
The quoted prices are inclusive of all taxes, but do not include admissions to any attractions.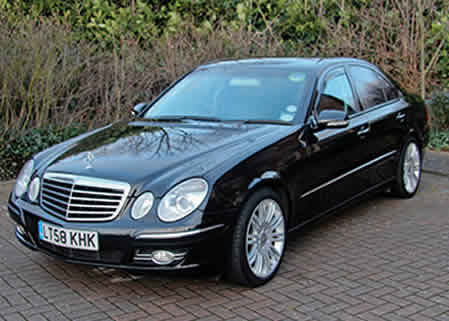 Typical 7 Seat Touring Car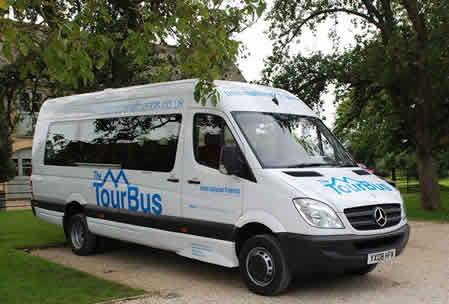 Typical 16 Seat Tour Bus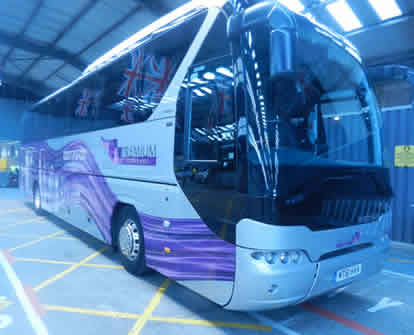 Large 50 Seat Tour Bus
We can arrange advance ticketing at most major attractions and for groups you will be able to use the fast group entrances that many attractions have.
We have some of the most experienced driver/guides and guides in Britain, (we also run public tours from London every day of the year).
If you prefer, you can save some money and just have a straight driver providing a friendly service but no professional guiding.
Our prices are also based on 1 collection and drop off point. If you require extra collection and drop offs or in excess of 10 hours vehicle hire, please contact us and we will be happy to provide a quotation.
Private Car Tours
We use 7 seat Volkswagen minivans like that pictured right as the standard entry level vehicle size.
Vehicles can carry approximately 10-12 medium sized cases.
The Volkswagen minivans are able to enter the car parks next to the passnger terminals at Heathrow so you have a short walk when you exit the customs and baggage halls and a fast getway.
Small Groups of 8 to 16
For groups of 7 to 16 people the standard vehicle is our 16 seat air conditioned Mercedes mini-coaches, the same vehicles that perform our public small group day tours from London.
These small coaches can drive down the country lanes and visit villages the large tour buses cannot, so they come into their own when visiting places like the Cotswolds.
Large Groups of more than 16
Once you go above 16 seats you will need a full size touring coach with anything from 24 seats to 60 seats. For these you will have a dedicated driver and a separate guide.
Prices of the largest coaches are not that much more than the smaller capacity coaches so price per person can dramatically fall the larger your group is.
Tour Planning
Some people have a tight specification of exactly what they want, others just have a broad idea of what they like and want to see and let us plan something that meets that need. We are comfortable with either type of request.
Below is a crude map of travel times between the some of the main places of interest outside London. You may want to put your own itinerary together and run it past us for comment.
Tours are customised for each individual group. Go where you want to go at a pace you want.
Indicative Pricng For Day Tour 9-10 Hours
Prices stated below are inclusive of all taxes and fees. Admission charges to attractions are not included, nor the cost of any food or drink.
Prices are indicative but shoild be firm unless there are atypical requirements on your required tour.
With Guide
1-7 people in luxury 7 seater car - £699
8-16 people in luxury 16 seater mini-coach - £899
17+ people in luxury full size toring coach from 18 to 60 seats - £950
Driver Only
£100 . less than with guidide on small groups up to 16, around £200 less for large touring coaches
Tours are customised for each individual group. Go where you want to go at a pace you want.
---
Tours Of London From Heathrow Terminals & Hotels By London Black Taxi (Maximum 5 People)
The least hassle and most straight forward way to get a good look at London's iconic sights from Heathrow is to let one of London's famous black taxi cabs and one of their equally famous cabbies show you around London
The tour departs and returns to your hotel at Heathrow or passenger terminal and you decide where you would like to visit. Alternatively let your cabbie suggest an itinerary for you. Luggage can be carried as well.
For full details of this opportunity, click through on the banner below.

---
---